Irving Plaza | New York, New York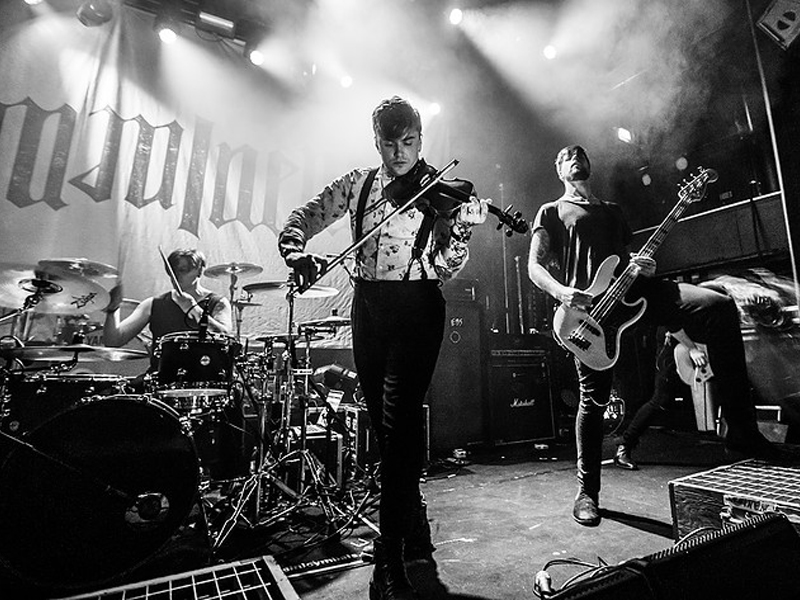 The Swedish rock sensation Imminence, equipped with innovative soundscapes, will bring the excitement of their tour to New York City this December 3 for all loyal fans to enjoy. Catch the Swedish metalcore bangers on this energetic Sunday evening at the iconic Irving Plaza as they sport their fusion of diverse music genres and emotionally charged performances. Be one of the lucky fans to sing along to hit songs like "Chasing Shadows," "Alleviate," "Desolation," and "Infectious," among many others. The Eddie Berg-led band is known for their creative use of instruments, vocal exhibitions, and diverse setlist — and this concert will surely showcase what the band is known for. You will be immersed in a concert show that will linger in your memory forever. So, if you are ready for an evening of head-banging metalcore rock tunes, don't let the "Get Tickets" link wait in vain. Click it now to reserve tickets for you and your friends.
Imminence is a metalcore band from Sweden. The band's members include Eddie Berg (vocalist), Harald Barett (guitarist), Alex Arnoldsson (guitarist), Christian Hoijer (bassist), and Peter Hanstrom (drummer). Since their establishment in 2009, they have become the leading figure of metalcore in Sweden and other close countries. Due to their powerful rhythms and rage-like melodies, they are one of the most anticipated acts to come out internationally in the rock scene.
Imminence was the brainchild of Harald Barett. The first members to join were Hoijer. They all began performing, but they realized that they were missing a lead vocalist. This was when Eddie Berg was invited to become a member. He gladly joined. In 2010, while slowly building career momentum, the band officially used the name Imminence. Two years later, Arnoldsson and Hanstrom completed the membership. That same year, their debut EP, "Born of Sirius," went public. It consisted of positively received tracks by critics and fans alike. Solidifying their presence was their performance at the Metaltown Festival in Gothenburg, Sweden, in 2012. This festival is among the biggest in Sweden, and more metal listeners were drawn to the band. In 2013, they were scouted by a US-based record label, We Are Triumphant Records, a sub-label of Victory Records in Chicago. With the label, they started working on their next EP. "Return for Helios" came out in the latter part of that year. With two EPs in their discography, they have already put out a full-length studio album. They debuted their album "I" in 2014. Multiple music videos followed. Critics call it a breakout success, with ratings ranging from average to above average. In 2017, their sophomore "This Is Goodbye" came out. It was successful but was not on par with their debut. Nonetheless, their presence in the metalcore scene was strengthening. "Turn the Light On" followed suit in 2019. Their last addition to their discography is "Heaven in Hiding" in 2021.
The Swedish metalcore sensation will be overseas this year for their tour. Catch them at the Irving Plaza on December 3. Ticket sales for their concert are now open. You can get yours through the "Get Tickets" link.