Irving Plaza | New York City, New York
Iggorrr's bone-crushing metal tunes fused with glitchy electronics and operatic vocals will surround the walls of Irving Plaza this Thursday, September 21, as the eccentric group brings their highly-anticipated tour to New York City. Be among the hundreds of fans to be a part of the transformative experience that only the French experimental musicians can offer. Whether you have been a fan since Igorrr's solo days or have been enthralled as he transitioned into having a full band, this show is something that you need to be part of. Expect eccentric costumes, avant-garde fashion, and genre-bending music on this epic night. Get your tickets today and prepare for a free-spirited night of music and fun. Sing and groove along to songs like "Camel Dancefloor," "Downgrade Desert," "Nervous Waltz," and many more. If you want to revel in the freedom of self-expression through the genre-blending chaos of Igorrr, you should click the "Get Tickets" link to reserve your tickets as early as today.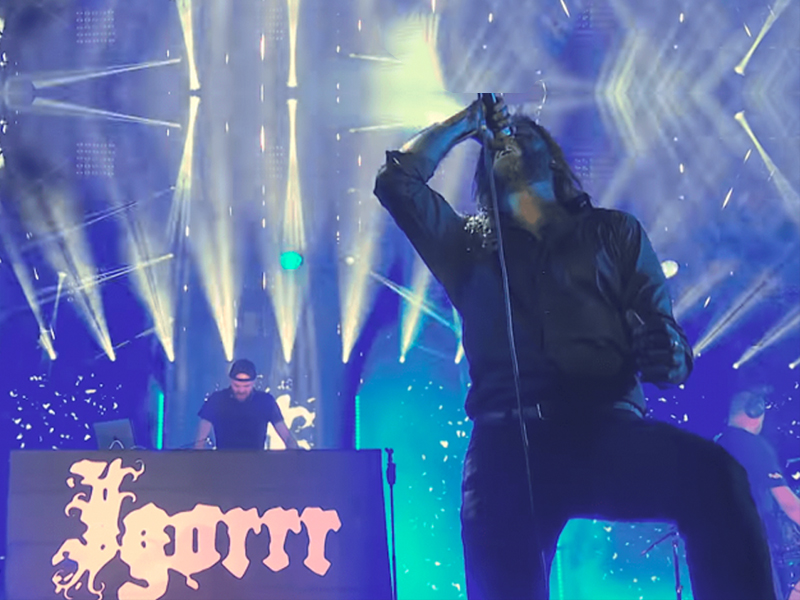 Igorrr is a French musician who is both a multi-instrumentalist and a music producer. His repertoire includes black metal, baroque music, breakcore, and trip-hop. He is known for blending these many music genres perfectly. He is very experimental and knows how to mend different music production methods well, like adding spontaneous tempo alterations, classical singing, and rock screaming. His music is a melting pot; you will hear classical and modern touches in only one track. Allmusic describes his style as "an intense, disturbing, and undeniably distinct experience."
Gautier Serre is famous for his vast array of instruments that he can play. He has mastered piano, drums, and guitar. Apart from these, he is also skilled in using professional music production software like Steinberg Cubase. He has named his project "Igorrr" after his childhood pet gerbil. Serre believes that he has synesthesia (a condition wherein stimulation of a particular sense activates another); in his case, he sees color when playing music. He says this condition helps him find creativity in his songs. He started his solo career as Igorrr in 2005.
In 2006, Igorrr's first work, the demo album "Poisson Soluble," was released. This was followed by another demo album in 2008 called "Moisissure." The two records caught the attention of the record label Ad Noiseam. With the esteemed title, his debut studio album "Nostril" came out in 2010. This record showcased how masterful Serre is at combining multiple music genres cohesively. His efforts were highly praised by many critics. Alongside it, his EP "Baroquecore" went public. The two demo albums were also rereleased under the record label the following year. Keeping up on the reception of the first album, "Hallelujah" came out in 2012. In this album, he added classical tones to his already unique style. He worked with classical singer Laure Le Prunenec to achieve ethereal operatic vocals. He also went viral in this album, with his gimmick allowing his pet chicken to play the piano by putting feed on the keys.
By 2017, the experimental artist had transferred to Metal Blade Records. His third album, "Savage Sinusoid," became his first work with the record label. It took five years to work on the album. The effort made paid off as it received critical reception from critics. It even received "The Bat Shit Crazy Album Of The Year Award" from Metal Injection and a four out of 5 rating from Allmusic. His latest album, "Spirituality and Distortion," came out in 2020.
Igorrr headlines a North American tour alongside Melt-Banana and Otto Von Schirach this year. Melt-Banana is a Japanese rock band distinguished for their noisy and energy-filled songs like "Candy Fun" and "Infection Defective." Otto Von Schirach is an intellectual dance music player known for his campy songs such as "Astronomical" and "Pterodactyl." See their performance at the Irving Plaza on Thursday, September 21. Tickets are now available!