Irving Plaza | New York, New York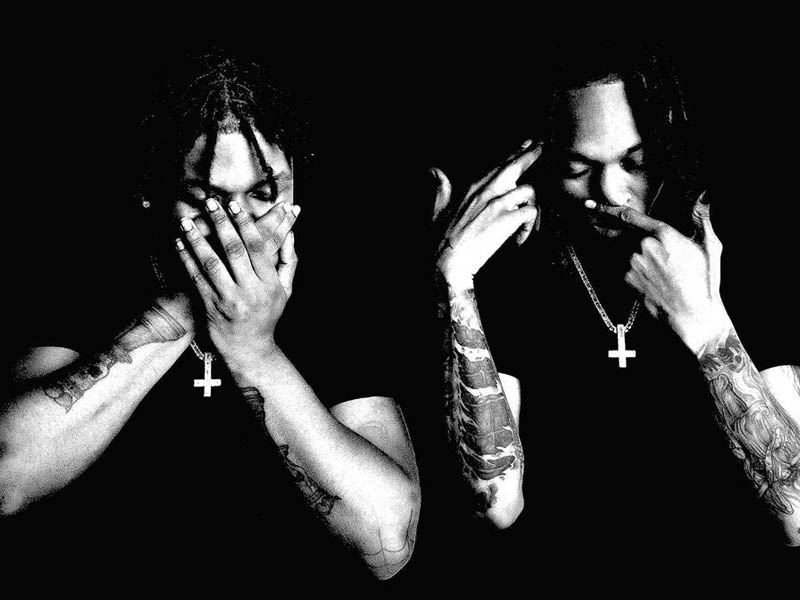 Underground rappers, Homixide Gang breaks all barriers and relinquishes all the norms as their unprecedented brand of hip-hop takes over the internet - one IP address at a time! These illustrious duo are proudly living the Homixide life, and that means they're set to become one of hip-hop's most prominent acts! For now, they are the underdogs of the genre, somewhat the superstars of the underground scene and they're set to conquer the nation with their supporting gigs, as well as solo shows! This fall, Homixide Gang greets their fans with bars, a revitalizing setlist and sonic overload! On Saturday, 11th November 2023, the Atlanta-born duo is set to perform their exhilarating set and deliver iconic hits at the Irving Plaza! This coveted show in New York City will have the rising superstars performing their outstanding staples! If you're keen on seeing what the fuss is all about, then better hurry and score tickets now!
Homixide Gang comprises 20-something rap sensations, Meechie and Beno. The duo has been reported to have a tight, brother-like bond. But what else can you expect from like-minded talents aiming for one particular goal? They're here to redefine what it takes to be a hip-hop icon, and they're impressing listeners and peers one song at a time. They wowed Carti Boi, Ken Carson, and Destroy Lonely with their hard-hitting single, "SSN." The song is clocking in tens of millions of streams across various platforms, and its innovative sound has paved the way for Homixide Gang to reach their next level.
Although they're on the verge of a mainstream breakout, in the underground scene, they're already kings. The singles "5unna," "Lifestyle," "Uzi Work," and "55 Lifestyle are making waves on the Internet. The music demonstrates the duo's tenacity for innovation and uniqueness. The use of tantalizing synths, powerful distortion, and simply exuding incredible energy has made all types of hip-hop listeners look their way. During an interview, Meechie expressed the surreality of it all. "We always knew we'd be big, but not like this."
Indeed they are, and while the duo learns the ins and outs of the music industry, they're set to deliver a series of supporting gigs for Playboi Carti's Antagonist Tour. Kicking off in September, the tour sends the duo to over 30 cities across North America and Europe. While the tour has been plotted months ago, Homixide Gang are also booking solo gigs due to public demand.
With the 50th anniversary of hip-hop happening this year and the burgeoning underground scene serving as the melting pot for incredible talents, Homixide Gang is one of the gems that is worth checking out. For their show in New York City, they will take over the Irving Plaza. The popular concert venue has been ranked among the "50 Best Concert Venues in America." The venue's incredible track record in hosting New York's most exciting shows made it one of the go-to's among the city's entertainment-loving folks. Aside from its outstanding reputation, the venue's excellent location makes it easily accessible through the New York City Subway or bus.
Hurry and secure your tickets now to catch Homixide Gang at the Irving Plaza on Saturday, 11th November 2023!