Irving Plaza | New York City, New York
Let's get popping with swagger at Grits & Biscuits at Irving Plaza, New York on October 28, 2023! Are you a party folk who grew up in The South? Do you have Kinfolk from The South? Did you go to school there or do you just love the Dirty South swag? This will be the best night of your life! Spin what you know, get loose and shake some – ALL NIGHT LONG!! It's THE party of the season and they're coming for you to pelvis pop and booty drop. Don't make a rookie mistake! Shake off those heels, suit jackets and hard bottoms! There is no dress code but we gotta tell you comfy is the word because everyone's about to dance, dance, dance, sweat and have a dirty south down home good time! It's only for ONE NIGHT! You can't miss this! Get them tickets and we'll see you pull up in the party place!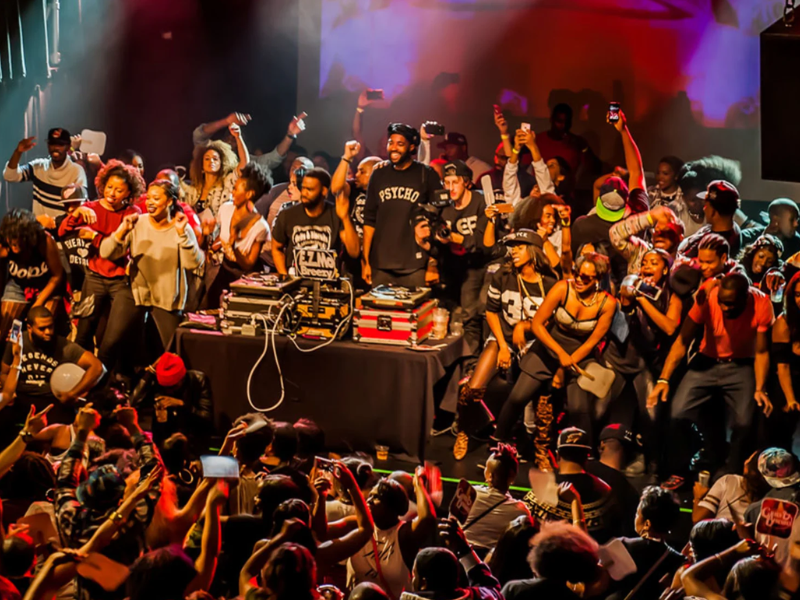 Grits & Biscuits was established in 2010 by E.Z.Mo Breezy. The "Dirty South set" party is a premiere entertainment concept founded by a group of friends and black entrepreneurs. It celebrates the Southern experience with a mix of urban music, cultural connections, and nightlife.
The concert will be held in New York, where the brand got its start. A couple of homeboys wanted a party they wanted to attend, but there was a lack of genuine and unique energy of Southern culture in New York City. Alzo Slade, a third of E.Z.Mo Breezy, recalls that the parties back in 2004 were all bohemian or mega-clubs. So, they created one themselves, and the first one was so successful that people wanted more even though they didn't plan ahead the first. Now, Grits & Biscuits proudly have 200 events under its belts and has hosted artists like Rick Ross and Casanova on their stages.
Their popularity even reached Jay-Z and Beyonce, who also appeared at one of their events. Throughout the years, Grits & Biscuits kept their down-to-earth values as the center of their brand. The main stand of their platform is "No BS" translating to no VIP program or elitist table service. Everyone is equal. Everyone is family in this environment of Southern hospitality.
Grits & Biscuits has changed New York's party scene. They took every information they gathered from the current New York City parties which young black professionals frequented and just did the exact opposite. From Southpaw, a venue with a 550-person capacity, Grits & Biscuits is now planning numerous parties all over the world with twelve times more than their first venue.
Instead of music from Trina and Waka Flock Flame being played on the record, party-goers can now enjoy them live. From a quaint Brooklyn music venue with its humble beginnings to a grand show for thousands of people, now, who can't say wow to that?
The event will take place at Irving Plaza in New York. It features a 19th-century charm reimagined with an excellent live event experience. Be part of this massive crowd and dance to your limit! Bring the swag on and buy your tickets now!