Irving Plaza | New York City, New York
Granger Smith's brand new tour, "Like a River," is a truly bittersweet event indeed, as it will be the last tour he ever does. The trek, which will start on April 13, will see Smith traverse the nation over the summer until August 26. Known for his truly special country music hits, Smith has had a ground-breaking career, going multi-platinum and winning multiple awards along the way. You can expect the show at the Irving Plaza on Wednesday, August 2, 2023, to be truly emotional as he performs his classic hits over his incredible career with exquisite precision. This will be your last opportunity to witness him electrify the city, so be sure to grab your tickets right HERE, right NOW. Grabbing them is super simple, and all you have to do is click the "GET TICKETS" button up above to secure your spot. There is no time to waste, so get it done NOW before someone else beats you to it.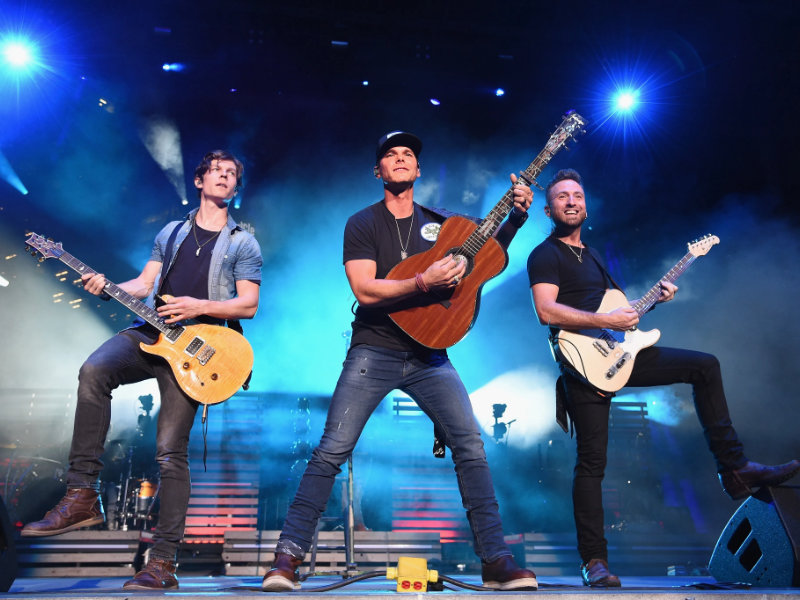 Granger Smith has had one of the most remarkable careers of any country musician, touring for an epic 24 years. Born in 1979, Smith took to music at the age of 14, and luckily, he decided to pursue this path, creating some of the hits that have defined the lives of many.
Smith broke out onto the scene with his album, "REMINGTON," which brought the world the number one smash hit, "BACKROAD SONG" which sold over 32,000 downloads in its first week alone and became one of the 10 Most Played Country Singles of 2016. He was also awarded a BMI Country Award for it as well.
The man has done it all: written books, created some truly exceptional music, made a heartfelt documentary, developed an outdoor apparel company, and hosted a radio show. His interest in philanthropy led him and his wife to create "The River Kelly Fund," which helps those in need. It should come as no surprise then that he has a huge social media following of over 12 million people and over a billion video views.
With his talents, he cemented his status as one of the most coveted country music artists and amassed a huge following of fans known as the "Yee Yee Nation," with 11 studio albums created over his career, the latest being Moonrise, released in 2022.
His new tour is an extremely emotional experience for him and his fans because it is the swansong for what has to be one of the most phenomenal careers in country music. Taking to social media for the announcement, Smith poured his soul out as he expressed his feelings for what was the biggest era in his life.
This will honestly be a once-in-a-lifetime opportunity to witness Granger, the jack of all trades on stage and so tickets are going to sellout very quickly. As fortune would have it, you have landed on the best place to secure your spot for one of the best country music shows of the year. Grab your tickets by clicking the "GET TICKETS" button up above before it is too late and you miss out.