Irving Plaza | New York, New York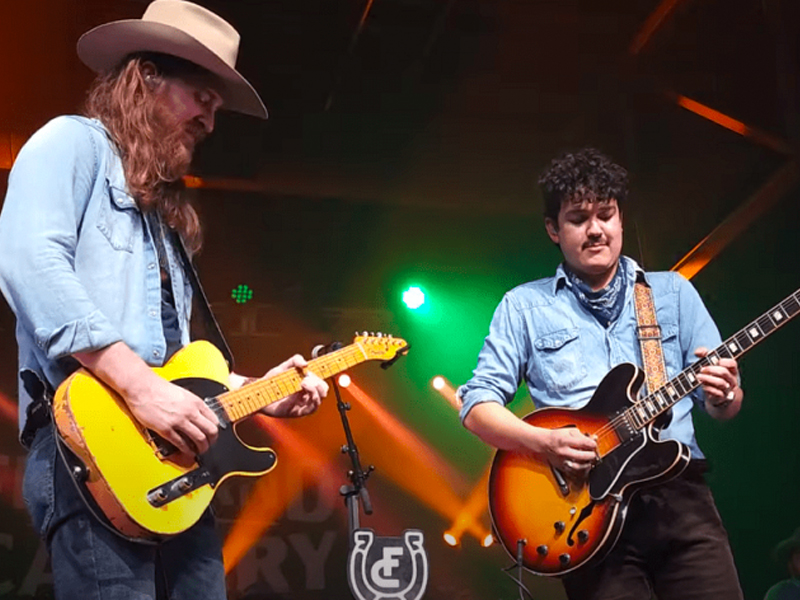 Folk country has always been one of the genres that genuinely tells stories and conveys emotions through relatable lyrics and beautiful melodies. This is the very reason why the bands like Flatland Cavalry stood the test of time. Their heart-stirring lyrics, evident in their career-defining hits, show that they may not be the biggest artists, but they have a genuineness that some artists don't have today. Thus explaining their solid fanbase. And if you are one of their loyal fans, you will be thrilled to know that the Texan band will be bringing their 2024 tour to Irving Plaza this February 15. If you are looking for a post-Valentine date that will get you up close and personal with the band, this is definitely the show for you. Irving Plaza's intimate setting is the perfect venue to hear the band perform their hits. From "One I Want" to "Honeywine," Flatland Cavalry will bring nothing but the best performances. Reserve your tickets as early as today, and prepare to immerse yourself in some authentic country vibes. Hit that "Get Tickets" link now!
The Flatland Cavalry is a folk-country and Americana band that took inspiration from Texan bands and artists like Turnpike Troubadours and mixed it with a modern flare. Established in 2012, the band has put out multiple EPs and albums that captured the essence of folk-country/ Americana bands and, at the same time, sound authentically them. The band's members include Cleto Cordero, Reid Dillon, Wesley Hall, Jonathan Saenz, Jason Albers, and Adam Gallegos.
The band was formed by Cordero and Albers, who were roommates in college and longtime friends. Before establishing the band, they were already playing together. While the two friends were studying at a university in Texas, they met fiddler Laura Jane. In 2014, Saenz and Dillon joined them. Writing the songs of the band is Cordero, who had extensive experience with songwriting since his teenage years.
Even before debuting their own music, the band garnered an extensive following while performing in many cities and venues. In 2015, they released their first EP entitled "Come May." This record was produced independently by the band with the help of fans who crowd-sourced funding so that the EP would be studio recorded. The EP contains five songs, which are No Shade of Green, Love Me in the Water, Summertime Love, Missing You, and Ain't Over You Yet. In the following year, they debuted their album "Humble Folks." The album gained substantial attention among critics, who praised them for their style similar to that of Turnpike Troubadours. In 2018, Laura Jane left the band and was replaced by Wesley Hall. They then released their sophomore "Homeland Insecurity." This was more well-received than the debut and was praised for the band's unique approach in this record. Out of the 11 songs in the soundtrack, "Come Back Down," "Other Side of Lonesome," and "Living by Moonlight" are the smash-hits. Right into the 2020s, they released their third and fourth albums, which are "Welcome to Countryland" (2021) and "Songs to Keep You Warm" (2022).
Flatland Cavalry will perform at the Irving Plaza on February 15, 2024. Joining them is rising pop-country artist Kaitlin Butts, who broke out with her albums "What Else Can She Do" and "Sad Yeehaw Sessions." Get tickets now!