Irving Plaza | New York City, New York
Get set for an electrifying evening with Everything Everything at Irving Plaza, NYC, on October 6th, 2023. This UK band, known for their audacious blend of art rock, indie, and pop, promises a night full of intricate arrangements and thought-provoking tunes. Led by charismatic Jonathan Higgs, their music, including hits My Kz, Ur Bf and Cough Cough, resonates globally. The band's journey has led them to impressive milestones, including a Mercury Prize shortlist for their debut album, Man Alive, and consistently high UK chart positions. Witness their unique musical brilliance live, creating a connection with audiences unlike any other. Prepare for a night at Irving Plaza that promises not just a concert, but a journey into the minds of these innovators. It's an experience that will leave a lasting impression. Be ready to be captivated by Everything Everything's undeniable talent.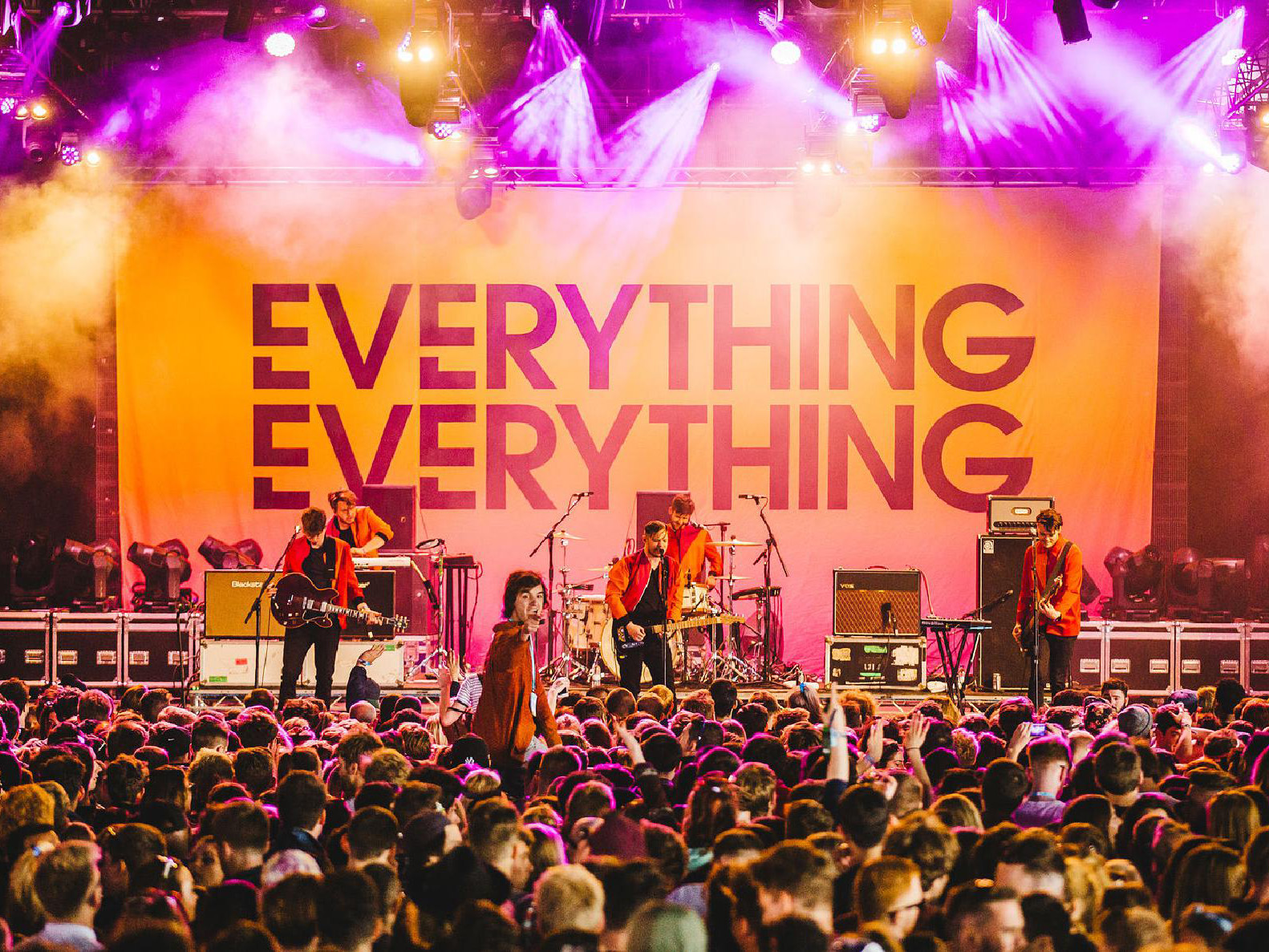 Get ready for a night that promises to electrify your senses as Everything Everything takes the stage at Irving Plaza on Friday, October 6th, 2023. Born from the vibrant music scene of Manchester, England, this dynamic quartet is known for their audacious blend of genres, all wrapped up in intricate arrangements and thought-provoking lyrics that penetrate the heart and mind.
Guided by the charismatic frontman Jonathan Higgs, Everything Everything has always strived to push the boundaries of conventional music. With their eclectic meld of art rock, indie, and pop, they've composed an array of tracks that defy categorization. Songs such as My Kz, Ur Bf and Cough Cough exemplify their originality, transforming into unforgettable anthems that reverberate in the hearts of fans worldwide.
Irving Plaza, an iconic New York City venue, is the chosen stage for this immersive musical experience. As you stand amidst its rich history and vibrant atmosphere, the band's invigorating performance will sweep you off your feet and into a world of enthralling soundscapes.
Everything Everything's creative journey and relentless experimentation have led them to significant milestones in their career. Their debut album "Man Alive" was shortlisted for the prestigious Mercury Prize, and their subsequent albums consistently charted within the UK Top 20. With this robust record, they have made a lasting impression on the music industry and garnered a legion of dedicated followers.
This event is an incredible opportunity to witness the sheer brilliance of Everything Everything in a live setting. The band's innate ability to craft musical gems that strike a chord with diverse audiences is remarkable, and their live performances are a testament to their unique artistry. Get your tickets now and join us on the evening of Friday, October 6th, 2023, for a musical extravaganza that promises to touch your soul and invigorate your senses. Prepare to be spellbound by the undeniable talent and masterful musicianship of Everything Everything as they curate an unforgettable night of music. This is not merely a concert – it's a journey through the creative minds of a truly innovative band, and it promises to leave you craving for more.