Irving Plaza | New York, New York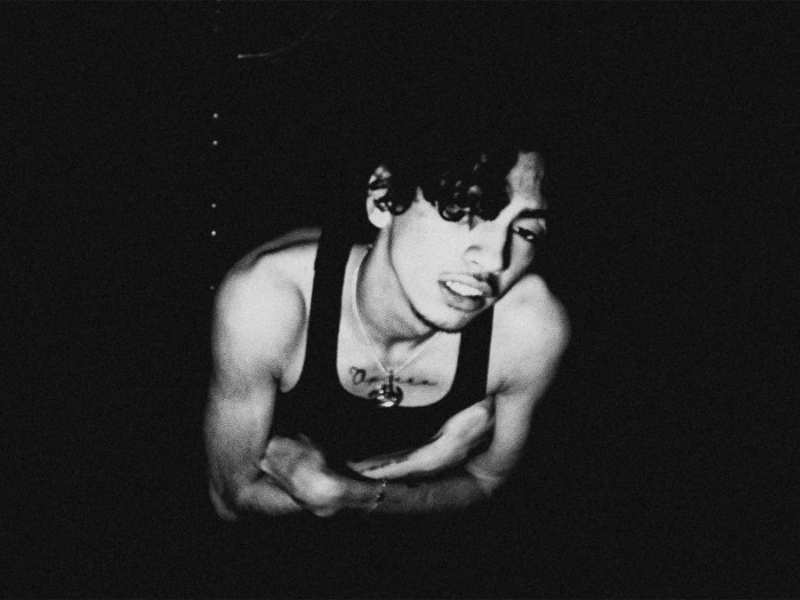 The singer-songwriter ericdoa just announced the long-awaited "Dead On Arrival Tour" and the trek is taking him across cities in the US. If you want to learn more about the 25-date tour, we have all the details for you right here. The announcement of the tour follows the release of his newest track, "kickstand" which gives all the fans a feel for what they should expect in the coming months from the artist.
ericdoa is gearing up to kick off the tour in January of 2024, and ending on March. It's make a highly anticipated stop in New York right in the middle of its run, so you better make plans for the show while it's early! The show will take place at the Irving Plaza on Friday, the 16th of February, 2024.
Tickets to ericdoa's show in New York are on sale right here! Just click 'GET TICKETS' to secure yours. Be quick because tickets are selling fast!
Ericdoa's newest track "kickstand" is everything you would expect from him. It's melodic, mind-bending, layered, and soulful. The release of the song follows over a year of silence from ericdoa, and it brought lots of excitement to the fans. "You'll never be me just give it a rest, I'm gonna keep it direct," Eric begins the track. "Keep it quiet, I don't like to flex." He keeps dropping truth on the sharp yet catchy chorus: "Hit me like a kickstand with your pitch, man—never heard one song, but you're still a big fan." Eric effortlessly transitions between rapping and singing, adding depth and versatility to the track, which enhances the overall production.
Guess what's happening in early 2024? ericdoa is hitting the road in North America for their Dead On Arrival tour! It all starts on January 25 at San Diego's Music Box and wraps up on March 9 at The Belasco in Los Angeles. And you won't believe it – bixby will be joining ericdoa as support for the tour!
A brief background of ericdoa's career: He's a Connecticut-born Panamanian-Puerto Rican artist who started making his own music and dropping it on platforms like SoundCloud. His debut EP, DOA, hit the scene in 2019. But that was just the beginning. In 2020, he unleashed his debut album, Public Target, followed by his second album, COA.
Then, in 2021, he caught the attention of Interscope Records and inked a deal with them. From there, he kept the music flowing with a bunch of singles in 2021 and early 2022. You might've grooved to hits like "Fantasize," "Back N Forth," "Strangers," "Sad4Whattt," "Fool4Love," and "Lifeline."
Fun fact: "Sad4Whattt" even made it onto the soundtrack of fan favorite Euphoria!
He's also been teaming up with Glaive for some killer collabs, dropping singles and the EP "Then I'll Be Happy" in 2021. But wait, there's more! Ericdoa dropped his third album, "Things With Wings," in May 2022, and announced an international tour to go with it.
After taking a nine-month breather, he made a triumphant return with a new single called ">One" (pronounced "greater than one") in collaboration with Riot Games and Valorant. And to keep the good vibes going, on September 22, he gifted us "Kickstand," his first solo track since the release of "Things With Wings," complete with an awesome music video.
Now, ericdoa is coming straight to you in NYC, so you better catch him live! The show's a few short months away but you need to start planning for it as early as now. If you want to secure your spots at the show, grab your tickets here! Whether you're going with a group, or going solo, we got you covered. Just click 'GET TICKETS' and make your purchase!