Irving Plaza | New York, New York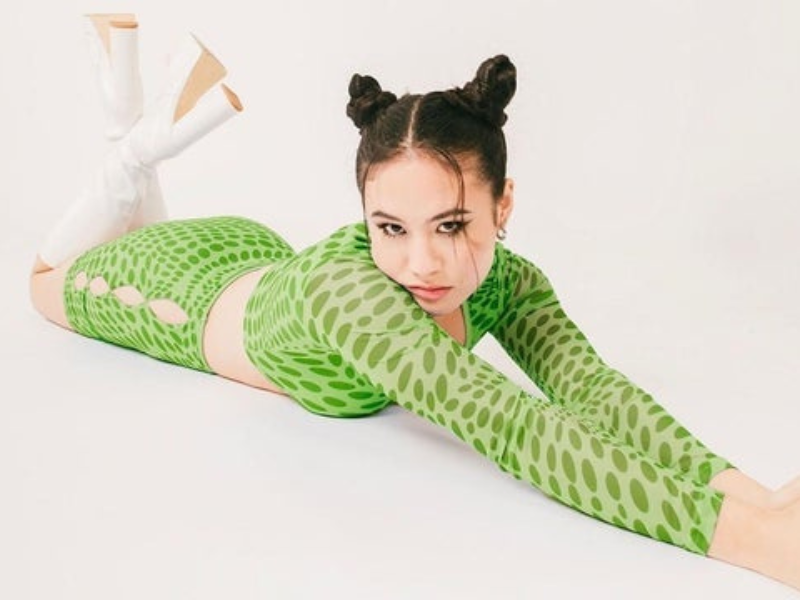 The rising star and all-around powerhouse Emei is gearing up for a headlining show in New York City. With the release of her album "Scatterbrain" last July, the artist has proven that she has the talent to stay in the game and rise to the top as one of this generation's popstars. She's bringing 'The Cynical Tour' across North America, including a stop in your beloved city.
Catch Emei's live performance when she arrives at the Irving Plaza on Saturday, the 13th of April, 2023! Rock out to all her songs and have an unforgettable night with your friends when you attend the show. It's going to be so much fun! Don't miss out on this because Emei's just about to blow up.
Grab your tickets to Emei's show at the Irving Plaza right here. You may purchase yours by clicking 'GET TICKETS' and do it quickly because tickets are selling out fast!
Emei is an emerging alternative pop musician based in Los Angeles, California. At just 15 years old, she embarked on an extraordinary adventure by entering Chinese Idol. Who has the guts to do such a bold thing at 15, right? Well, Emei does because she surely knows she has the talent to back herself up. This year, she dropped her debut album "Scatterbrain" and one of the fan-favorite songs is "Cynical."
The Honey Pop, who runs Emei's #1 fan club, wrote on their website: "If you're not blasting this song through your biggest speakers, you're doing it wrong. 'Cynical' deserves to be listened to by your whole neighborhood! Emei always keeps it real with her lyrics, and this single is no exception. "Things are in their place, all kept in a row, soon as they feel safe, I get bored" is the best pre-chorus ever! We can always trust Emei to complete our alt-pop playlists!"
Cynical's not the only song on the album that's proven to be a banger. If you've listened to the album, you just know that every single one is worth jumping around to! The singer has a lot in store for her in the upcoming years, and you just know that she's one of the few who has the potential to stick around in the industry.
When Emei brings The Cynical Tour to New York City, you must be sure to catch it live! You can't miss out on catching her live before she blows up like the star she deserves to be. So, grab the chance while you can. She's performing at the Irving Plaza on the 13th of April, 2023 - and that's a Saturday so you don't have any excuse not to come. If you love her music and enjoy her as an artist, you're definitely going to want to come see this show. It's a once-in-a-lifetime experience you'll regret not coming to!
If you want to secure your tickets to the show, do it right now before it's too late. Emei's show is almost sold out and you don't want to miss this opportunity!! Go ahead and click 'GET TICKETS' as fast as you can before tickets completely sell out!