Irving Plaza | New York, New York
EVENT POSTPONED (date TBA). Hold on to your tickets! They will be valid for the new date once announced.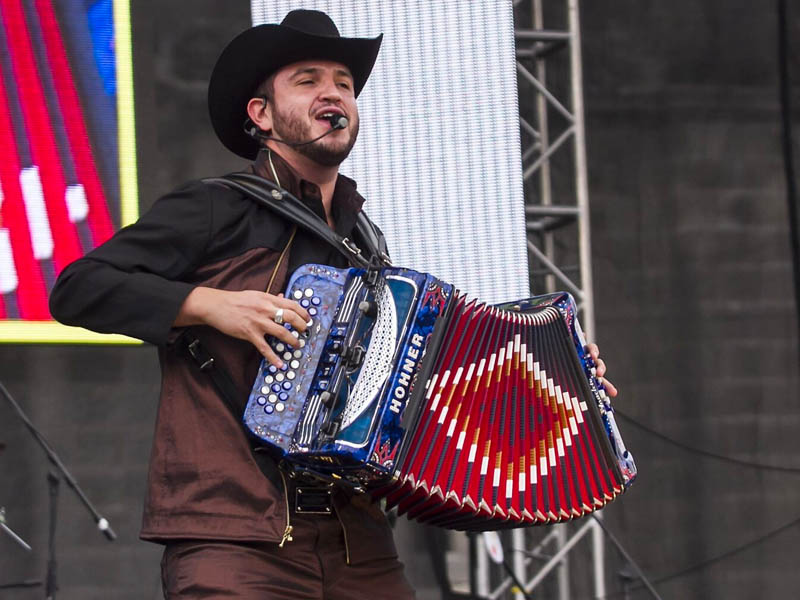 If you've got a taste for excellent regional Mexican music, Sinaloan sensation Eden Munoz is set to bring his Consejos Gratis Tour to the U.S.! He's anticipated performing his monumental hits, such as "Chale," "Siempre Te Voy a Querer," "Contigo," "A La Antiquita," and many more! The Norteño icon also recently dropped his latest single, "Aunque No Te Pueda Ver," so fans can look forward to Munoz as he debuts his new songs on this tour. The celebrated singer-songwriter will travel to 14 select cities, including a coveted stop in New York City! Expect nothing but high-energy sets, remarkable musicianship, and incredible vocals from Munoz as he delivers his career-spanning hits at the Irving Plaza on Friday, 25th August 2023! If you're keen on catching Eden Munoz in his Consejos Gratis Tour, you should hurry and secure your tickets now by clicking on the Get Tickets link!
He made history as one of the most celebrated and most-watched artists in the world of Norteño music. His massive hit "Chale" clocked in over 298 million views on Youtube. Meanwhile, his other notable hits, "Abcdario," "Como Quieras Quiero," "Te Perdonaria," and "CCC," are also making waves across music streaming platforms, gaining tens of millions of listens.
This year alone, Munoz released seven notable singles, including "ABCDario" with Junior H, "Vuela Tu," "CCC" with Michele Maciel," and his latest single, "Aunque No Te Pueda Ver." Munoz also collaborated with legendary Norteño singer Lalo Mora for the single "Mi Recaida en los Excesos." Munoz was excited about working with one of Norteño music's most established artists. "It had been one of my great dreams, and I am very grateful for the opportunity to work with one of the pillars of our music." He continues, "We must continue supporting Regional Mexican at this important moment. It's now when the eyes of the world are on us, and they must know our roots, essence, and musical foundations to get to where we are."
A veteran in the Norteño genre, Eden Munoz entered the industry as a member of Colmillo Norteño. He later left the band and formed his own group. Calibre 50 gained an incredible following and became one of Mexioc's most established bands. Last year, Munoz made headlines when he departed from the group to embark on his solo career. Over the course of his career, Munoz has won numerous accolades, including a Latin Billboard nomination, multiple Sesac Latina Composer of the Year Awards, and multiple Exito SACM Awards.
On Friday, 25th August 2023, Eden Munoz will be making his way to New York City to perform at the Irving Plaza. Fans who will be catching Munoz on this stop can look forward to a great entertainment experience. The venue provides attendees with easy accessibility, complete amenities, and top-tier sound and light technology. The venue is also one of the most popular concert venues in Manhattan and provides music fans with countless exciting concerts.
Catch Eden Munoz at the Irving Plaza on Friday, 25th August 2023! Tickets to his show are now available through the Get Tickets link.