Irving Plaza | New York City, New York
David Cross is bringing his Worst Daddy in the World tour to Irving Plaza, New York City, on Sunday, June 25, 2023. His concerts are well known for their absurdity (in a good way) that will leave you in stitches with laughter until your sides hurt. He is both smart and ridiculous at the same time, making for a truly mesmerizing experience while you witness him tackle the most controversial topics with his special brand of wit and humor. This show is a thought provoking, boundary-pushing rollercoaster ride of fun and entertainment that you can't afford to pass up, but talent this hot doesn't wait around for long, so make sure you grab your tickets right here and now before they sell out. The process is as easy as pie; click the "GET TICKETS" button above, follow the very simple, fast, and secure check-out process, and be ready for a wicked night out.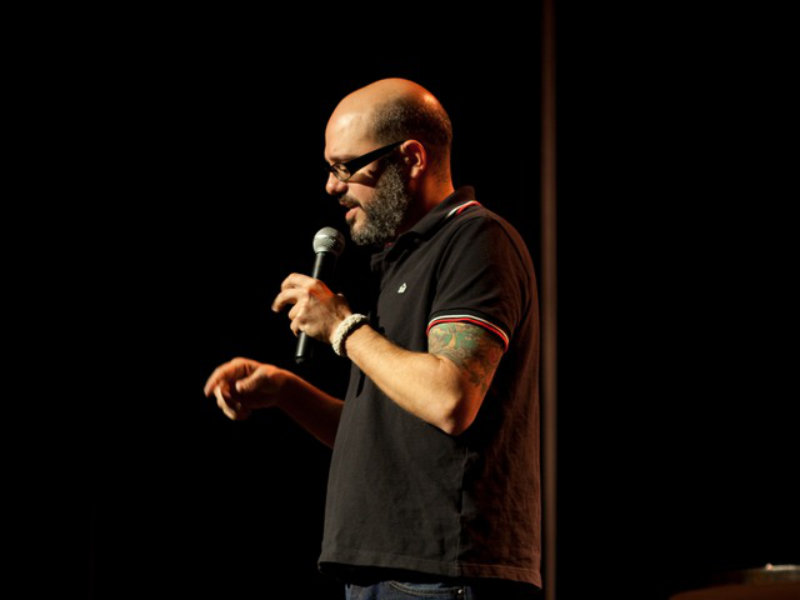 David Cross is the Swiss army knife of the entertainment industry; it would seem as if there is nothing he can't do, having already conquered stand up comedy, acting, directing, and writing. He has already been involved in productions either as a writer or actor in hits such as "Mr. Show with Bob and David," "The Increasingly Poor Decisions of Todd Margaret," and "The Ben Stiller Show" as well as "Arrested Development," "Eternal Sunshine of the Spotless Mind," and "Kung Fu Panda."
He has also released several comedy specials that have been huge successes and left audiences in stitches all the way through. His works include, "The Pride Is Back" (1999), "Shut Up You Fucking Baby!" (2002), "Bigger and Blackerer" (2010), and "Oh Come On" (2018).
With such a huge list of accomplishments and his spectacular style, it should come as no surprise that the awards start to pile up. In 1993, for his contributions to The Ben Stiller Show, he won a Primetime Emmy Award for Outstanding Writing for a Variety Series. He was also nominated for a Satellite Award for Best Supporting Actor – Television Series, for Arrested Development and his comedy specials have nominated twice for a Grammy.
Cross broke out into the world of entertainment during the mid-1990s as a writer as well as a performer on the sketch comedy show "Mr. Show with Bob and David," which focused on daily topics such as politics, pop culture, and religion. He later got even more recognition as Tobias Fünke on "Arrested Development."
Renowned for his sharp wit and irreverent humor, his new tour promises to take you on the most hilarious journey that you really don't want to miss. In his own very special way he will bend the reality of your thought process by pushing on boundaries you never thought were possible.
So now all you have to do is secure your seat, which is really very easy. Just click on the "GE TICKETS" button above and grab yours before another fan beats you to it and enjoys all the action when you are supposed to.