Irving Plaza | New York, New York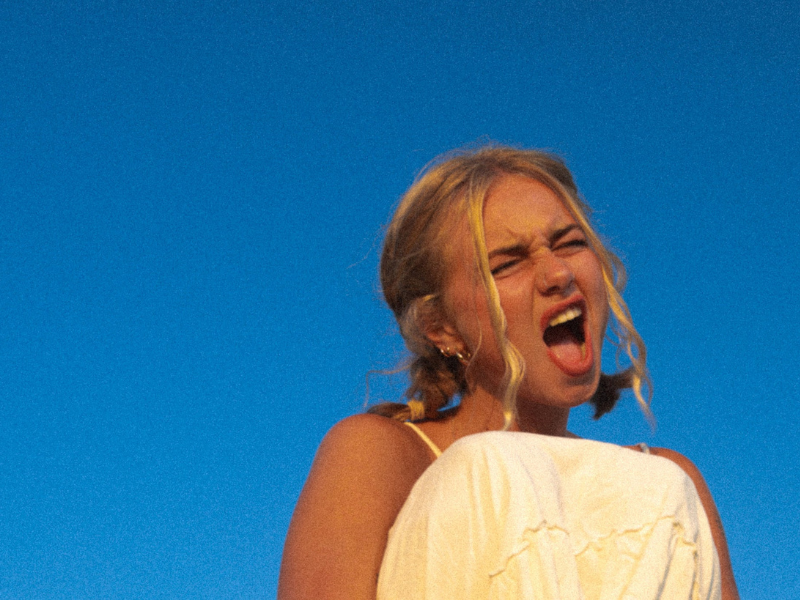 Rising star Claire Rosinkranz is on a roll. She recently dropped her long-awaited debut album and now she's gearing up for a headlining tour across North America. If you're a listener of the Southern California artist, then you know her debut album 'Just Because' deserves all the hype in the world. So, show your support for the upcoming artist when she plays a show in New York City!
This is your chance to catch Claire Rosinkranz when she arrives at the Irving Plaza on Friday, the 29th of March, 2024. The show, dubbed as "Claire Roskinkranz: A Live Experience" is one you cannot miss. Witness her live before she blows up!
You can score your tickets to Claire Rosinkranz' show in New York City right here. Click on 'GET TICKETS' to make your purchase. Whether you're going with a group, or going solo, our ticketing system will allow you to pick the best seats in the house! Hurry before tickets sell out!
Let us introduce you to Claire Rosinkranz, a super talented American singer and songwriter from sunny California. What's cool about Claire is that she's been into music since she was just eight years old!
Her journey to stardom is pretty amazing. Claire's dad used to write songs for TV shows and commercials, and she'd help him come up with ideas for them. But things really took off for her in 2020 when she dropped her single "Backyard Boy." This catchy tune went totally viral on TikTok, and it was the start of something big for Claire. She even signed with Republic Records when she was just 16!
Claire didn't stop there. She released her first EP called "BeVerly Hills BoYfRiEnd" in 2020 and then followed it up with her second EP, "6 Of A Billion," in 2021. So, if you're looking for some fresh and awesome music, Claire Rosinkranz is someone you definitely need to check out!
She just dropped her debut album, "Just Because," and it's everything you're looking for in a perfect soundtrack. She wrote and recorded Just Because with producers Afterhrs, Paul Phamous, Stint, Elie Rizk, and her most frequent collaborator and executive producer Ragnar Rosinkranz. The entire album is a coming-of-age story that's relatable for everyone who's on the brink of growing up. One of the fan-favorite songs off the album is "Swinging At The Stars," and it's a vibe.
Claire shared some of her thoughts on the song, "'Swinging at the Stars' is about wanting to experience the fullness of living, and about experiencing beautiful things with someone else. I love to feel everything. I'm obsessed with the abundance that comes with being alive. The fact that I'm capable of feeling all these things and all these emotions – and so if I can touch all the corners of that, that's what this song feels like."
When Claire Rosinkranz lands in New York, you better catch her live! It's only a matter of time before she blows up like big time and you need to be there before it happens. So, go buy your tickets right now!