Irving Plaza | New York City, New York
Punk sensation Circle Jerks is ready to perform another stellar performance at Irving Plaza on Thursday, 14th April 2022. This is the group's first-ever North American tour in 15 years. Along with band members, fans all over America are also super excited to see their legendary band performing live. Recently, Circle Jerks added more dates to their spring North American tour and announced the joining of Negative Approach and 7Seconds on all-new dates. The band is renowned for putting up incredible live performances, and since it's been such a long time, this is expected to be a monumental occasion! Catch Circle Jerks live at Irving Plaza on 14th April 2022 by getting your tickets right now!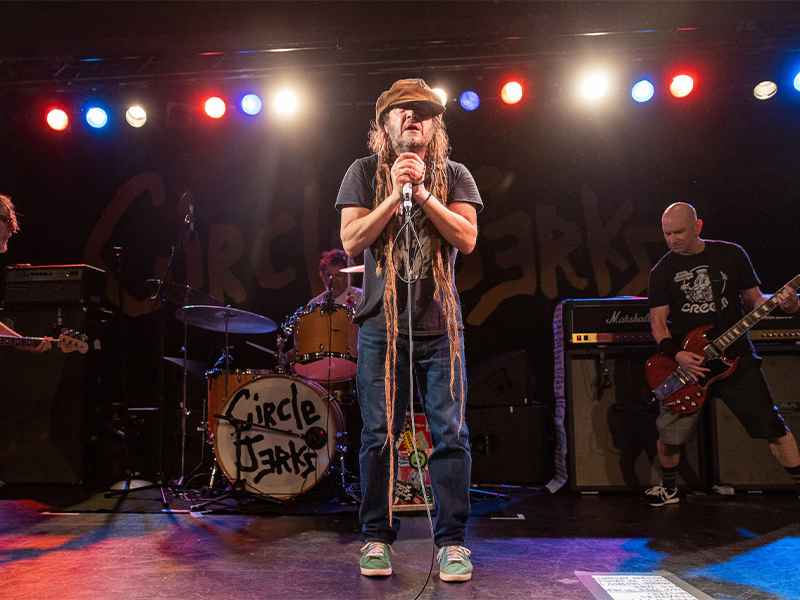 Circle Jerks is an American hardcore punk group that was formed in 1979. The band is known for their world-famous studio album, Group Sex, which became the landmark for the punk genre. Circle Jerks has broken up and reunited several times though recently, the band reunited again in 2020 to celebrate the 40th anniversary of their debut studio album, Group Sex. Circle Jerks has a cult following all over America and fans are eager to see the group performing live. Artists like Flea, Dropkick Murphys, Anti-Flag, The Offspring and Pennywise have mentioned several times that they influence them. The band has released six studio albums to date, which gathered their popularity worldwide.
The band Negative Approach is considered the pioneer of hardcore punk genre, especially in the Midwest region. The band's music style has the essence of punk icons, the Stooges, which can be clearly seen from their rhythms and beats. Negative Approach music can be defined as nihilistic, pessimism, exuding frustration and rage.
7Seconds, the American hard rock punk band, is in its own league as they will also be joining Circle Jerks. They have tried several rock genres in their career but eventually found punk rock as their soul-wobbling partner. 7Seconds has released numerous successful studio albums that their fans still hear. Catch three incredible punk rock music acts live as Circle Jerks headlines its first tour in fifteen years! Get your tickets ASAP before they are gone!