Irving Plaza | New York City, New York
The soulful voice and relatable lyrics of the budding singer-songwriter Cian Ducrot will envelop the walls of Irving Plaza this October 10 as he performs his greatest hits in front of his New York fans. The Irish internet sensation will perform his viral hits, such as "I'll Be Waiting," "Part of Me," "All For You," and "Hello Gorgeous," among many others, in the famous Manhattan venue. If you are looking for a concert experience that will give you the same vibes as Ed Sheeran and Lewis Capaldi, this concert is for you. Be enthralled by Ducrot's soulful tone, emotive delivery, and skillful guitar playing. Watch this show with your friends and family, and enjoy his songs that deal with the themes of love, heartbreak, and personal growth. Be sure to book your tickets today. Start by hitting the "Get Tickets" link to reserve the best seats in the venue.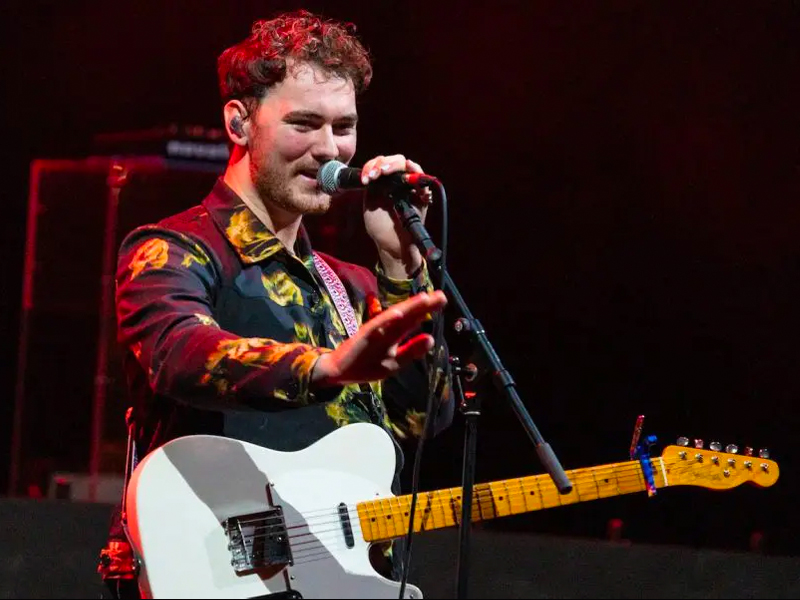 Famous for his beautifully-crafted songs that went viral, Cian Ducrot is undoubtedly one of the fastest-rising singer-songwriters in the pop music scene. The Irish artist rose to internet stardom through the video-sharing site TikTok in 2022 when he captured the hearts of many listeners with the songs "All For You" and "I'll Be Waiting." With skilled lyricism similar to that of Ed Sheeran and James Bay and a fantastic voice and showmanship to back it up, Ducrot is on his way to claiming his spot among the greats.
With their heartfelt lyrics and emotive vocals, Ducrot's songs are praised for their ability to connect with listeners. His unique skill in writing relatable songs stems from his strong advocacy for mental health and his personal battle against anxiety and depression.
This year, the Irish singer-songwriter recently released a single, "Part of Me." Ducrot also revealed that the song will be the carrier single of his upcoming album 'Victory." The song itself speaks volumes of what the entire album will be. The song exemplifies his excellent songcraft and willingness to bare his soul throughout the album. It's the realization of a longtime ambition for Cian. But more importantly, it signifies a victory over almost impossible difficulties, thanks to his mother's unselfish bravery, persistence, and support. And with the song reaching over five million views and counting, the album is a sure-fire hit.
To celebrate the upcoming release of his highly-anticipated album, Ducrot announced that he will be embarking on a world tour, much to his fans' delight. Last year, Ducrot proved he could take on arenas and stadiums as he opened for Ed Sheeran's tour — and now he is going to have his own headlining tour.
The "I'll Be Waiting" hitmaker is slated to headline several shows across North America, The UK, Europe, Australia, and Asia. In his New York stop, Cian will be performing at the Irving Plaza on October 10, 2023. If you want to sing along to all of his hit songs, this is your chance to see the artist in the flesh. Tag your friends along, and celebrate the power of music with the fastest-rising music star. Reserve your tickets now by hitting the "Get Tickets" link.