Irving Plaza | New York, New York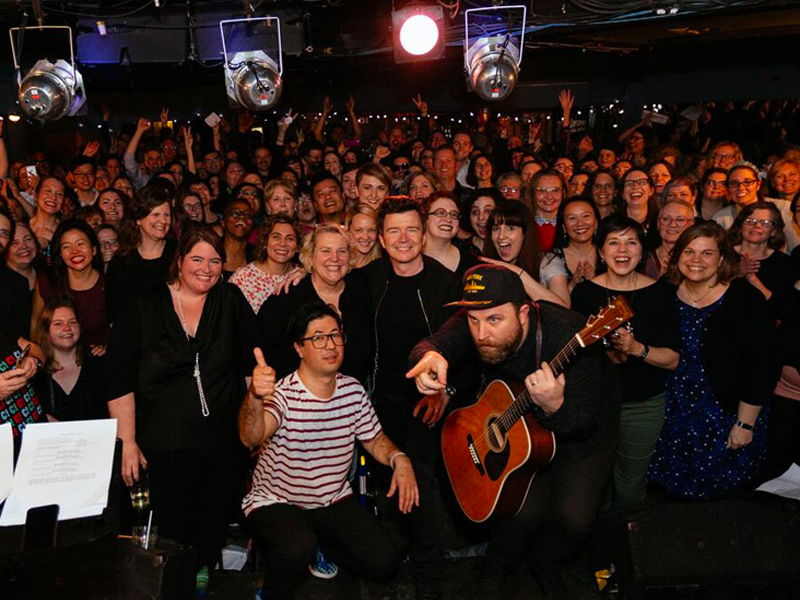 Immerse yourself in an uplifting choir performance this December 15 at the Irving Plaza as the Canadian musical project Choir! Choir! Choir! brings their exciting tour to New York City! Yes. You are reading that right. The famous choir known for their interactive and communal nature is heading to The Big Apple before 2023 ends to give music-lovers a chance to partake in one of the most epic choir performances of the year. Led by founders Daveed Goldman and Nobu Adilman, you will be part of a 1000-man choir that will be singing the hits of the Grammy-award winning legend Fleetwood Mac. Sing along to "Dreams," "Landslide," "Everywhere," and "Go Your Own Way," among many others. It will be an epic Mac Attack (forgive the cheesy wordplay) when you join this show, which is dubbed "DREAMS: An EPIC Fleetwood Mac Sing-Along." Secure your tickets today by hitting the "Get Tickets" link.
In recent years, choirs have started to transform. Instead of the traditional approach followed in the past, many groups have begun to embrace a freeform version. It has become a trend wherein groups of people who have not sung together before congregate at an event and sing their hearts out along with many others. TikTok videos of this kind of choir ensembles have gone viral. You see people creating a circle grouped based on their voice types, and then a conductor guides them from the center.
Even with it being impromptu, the singing still captures the beauty of choir music. There is this thinking that choirs need rigorous training to perfect one performance. But with the people in this freeform choir event, it is witnessed that with enough direction and cohesion of voices, you still get to hear angelic melodies only human voices can create. In short, they make it look easy to do. It looks inviting for all people.
Choir! Choir! Choir! is among these choirs that utilize this open participation approach to its events. Anyone who attends their events is encouraged to participate. It was created in 2011 by Daveed Goldman and Nobu Adilman in Toronto, Canada. At first, it was formed as a celebratory event for musician and actor Matt Murphy. They then started to convene in a popular Toronto bar wherein they sang one song per session. In 2015, the event was held at the Lee's Palace, performing "Imagine" by John Lennon. This particular event was organized to raise funds for Syrian refugees. The following year, they started to gain more audience. Their cover of David Bowie's "Space Oddity" went viral. In May of that year, 1,999 participated in their cover of Prince's "When Doves Cry" at Massey Hall. In 2018, they sang "Never Gonna Give You Up" with Rick Astley in response to the popularity of rickrolling. The next year, they were at Nathan Philips Square, performing "Here Comes the Sun" by The Beetles. This was a fundraiser for a cancer society. At the start of the pandemic, they organized a virtual sing-along.
On December 15 this year, Choir! Choir! Choir! will hold their event at the Irving Plaza. See you there!