Irving Plaza | New York City, New York
Chloe Moriondo comes to Irving Plaza on Thursday, 10th November, 2022 as part of her upcoming North American tour. The tour supports her latest album, Suckerpunch, which arrives in October. The World tour's North American leg kicks off on 12th October and continues until 19th November with a final performance in Detroit. She will be playing at several notable destinations throughout North America, including Atlanta, Austin, San Diego, Pittsburgh and many more. Fans are anxiously waiting for the upcoming album and her massive North American fan base is pretty excited about the upcoming performances too. Her latest single, "Fruity," has also gained widespread attention and has been a massive fan favorite. Catch her live at New York's Irving Plaza on 10th November 2022 by getting your tickets right now!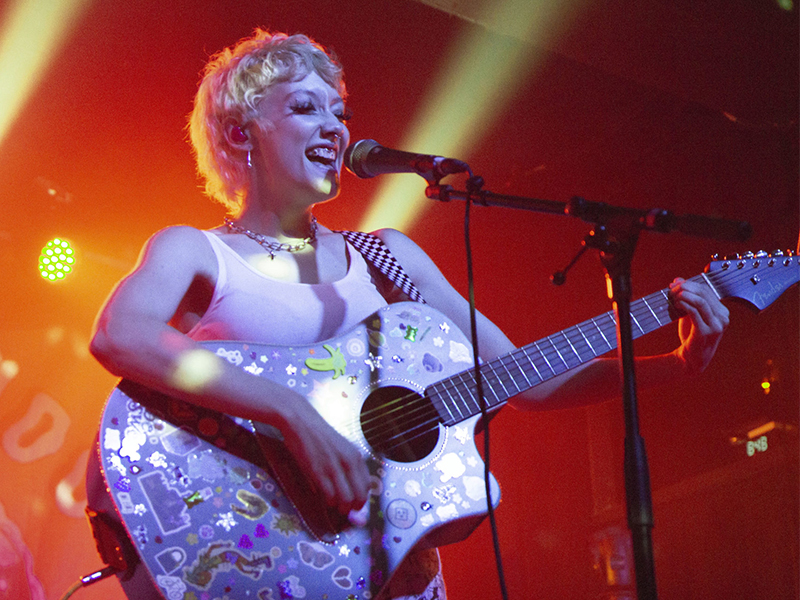 Chloe Moriondo's last album, Blood Bunny, was a massive hit, and fans cannot wait for her upcoming project, which comes out this October. She is one of the most popular singers in the Indie pop, and indie rock genre right now. The American singer-songwriter and Youtuber brings these elements together with bedroom pop to create some amazing music that is loved by her fans. Her career began from Youtube in 2014, and now she has more than 3 million subscribers and over 200 million video views.
Chloe Moriondo talked about her latest single, "Fruity" and the album, stating that they will take her fans by surprise. The single is a sweet, summer anthem that came with a very bright-colored video. It will be like an unexpected hit and something that the fans or the audiences did not see coming. She is as excited as her die-hard fans and she will be putting up some incredible performances. Chloe is renowned for being a great live singer, and she will be expecting several sold-out venues throughout the tour. If you want to catch her live at the famous Irving Plaza on 10th November 2022, you will need to get your tickets ASAP before they are all sold out!