Irving Plaza | New York City, New York
Charlie Burg comes to Irving Plaza on Friday 18th November 2022 as the Brooklyn based singer-songwriter revealed dates for his debut LP and Tour. The LP "Infinitely Tall" came out on 19th August to critical acclaim and became an instant fan favourite. Burg will also play in the EU and U.K as part of the tour. The North American leg kicks off on 14th October from Philadelphia and features notable performances in Nashville, Oakland, Seattle and many more before wrapping up on 21st November in Boston. Catch the Indie Rock superstar live in concert on 18th November as he celebrates his debut LP. Get your tickets right now before they are all sold out!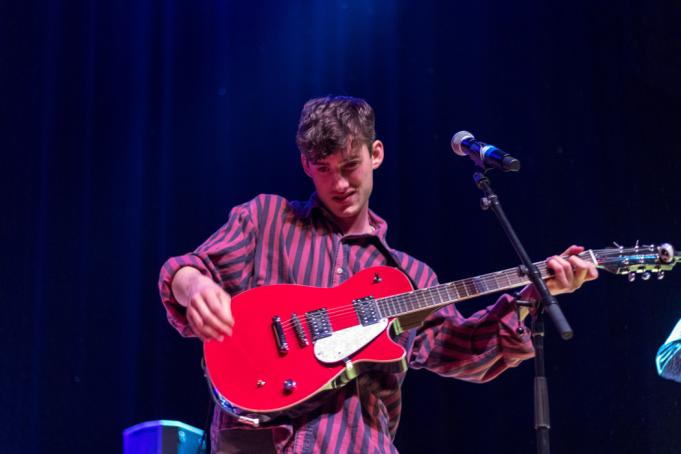 Charlie Brug's recent single, "Ooh! Sumthin' New," has been doing rounds on social media and became one of the hottest singles upon its release. The single is a bright groove which has an enjoyable feel to it. He also criticizes the world of social media around him, and the track fits the theme of his upcoming project. Brug's upcoming LP is a fifteen-track record which tells a story in three parts from his life. He has released a few singles from the album, with the latest preceded by a sweet track, "Chicago (Take it or Leave it)." The promising singles have excited his fans more about the upcoming tour and his debut LP.
Fans are particularly excited because they love what Charlie Brug brings to the table. Firstly, his music is all about embracing the natural way of enjoying life instead of diving deep into social media and all. Secondly, he is being dubbed as one of the best live performers around because his voice and instrumental ability are commendable. Fans will expect a sold-out show, which explains the rapid rise in ticket demand. Catch the R&B indie rock artist live in concert at the famous Irving Plaza on 18th November. Get your tickets quickly because they could be gone very soon!