Irving Plaza | New York City, New York
American rock band Built to Spill is ready to light up New York's Irving Plaza on 3rd September 2022 as part of their upcoming tour. The tour supports their latest album, When the Wind Forgets Your Name, which comes out on 9th September. The album's lead single, Gonna Lose, was released in April this year, and it made their fans really excited. Fans will get to hear plenty of tracks from their upcoming album, and since this show is really close to the release date, it will mostly feature new music. Built to Spill is one of the most in-demand indie rock music outfits in the country, and if you're looking to catch them live, you need to get your tickets right now before they are gone!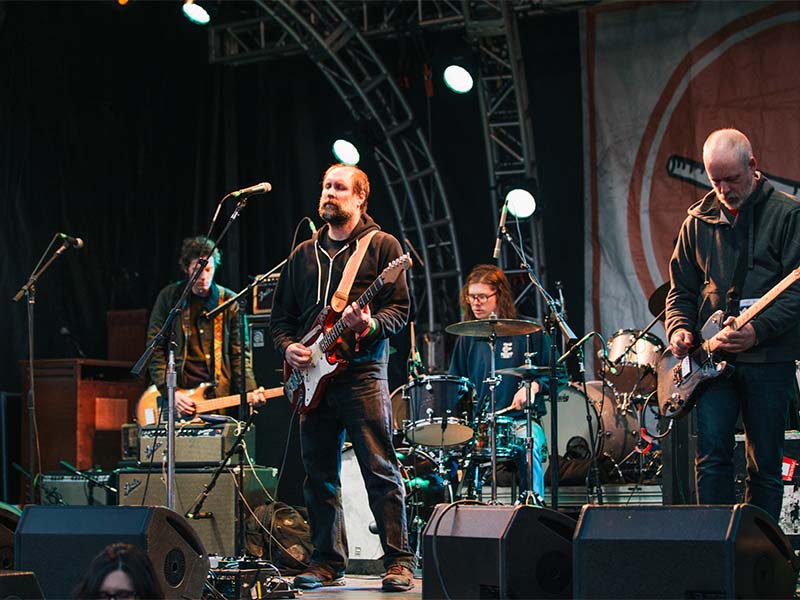 Built to Spill's 2022 tour is one of the most extensive tours of the year, which began earlier this year and concluded on 24th September with a final show at Salt Lake City, UT. The album's lead single, Gonna Lose, gained widespread popularity upon its release, and fans expect an outstanding record from their favorite indie rock band. When the Wind Forgets Your Name is Built to Spill's first original record since 2015's Untethered Moon. Untethered Moon was also a highly successful release and instantly became a fan favorite. The upcoming album is also expected to be a huge hit, and critics have already praised the released singles.
Built to Spill was formed in 1992 and has been one of the most successful indie music outfits in America. The band has released eight full-length studio albums and is renowned for complex song structures. The band also maintains a great reputation for being one of the best live bands around, creating an immersive, beautiful atmosphere around their concerts. This also explains the huge hike in their demand for tickets, and if you want to see the band play live at New York's Irving Plaza, you will need to be quick and buy your tickets ASAP before they are all sold out!