Irving Plaza | New York City, New York
Hold onto your hats! Bowling For Soup, the beloved icons of pop-punk, are about to take the Irving Plaza by storm. It's happening on Sunday, 10th September 2023. This band, famous for catchy tunes and playful humor, have been a hit since their debut in the late 90s.
Their hits have spanned decades, with Girl All The Bad Guys Want snagging a Grammy nomination. And who could forget fan-favorite tracks like 1985 and High School Never Ends? These songs have become timeless anthems, loved by fans young and old.
Now, they're back with the new album Pop Drunk Snot Bread. It's chock full of fresh anthems, proving their talent for irresistible hooks hasn't faded. When you see Bowling For Soup on stage, their energy will have you out of your seat. It's not just a concert, it's an experience you won't forget.
Grab your tickets now before they vanish!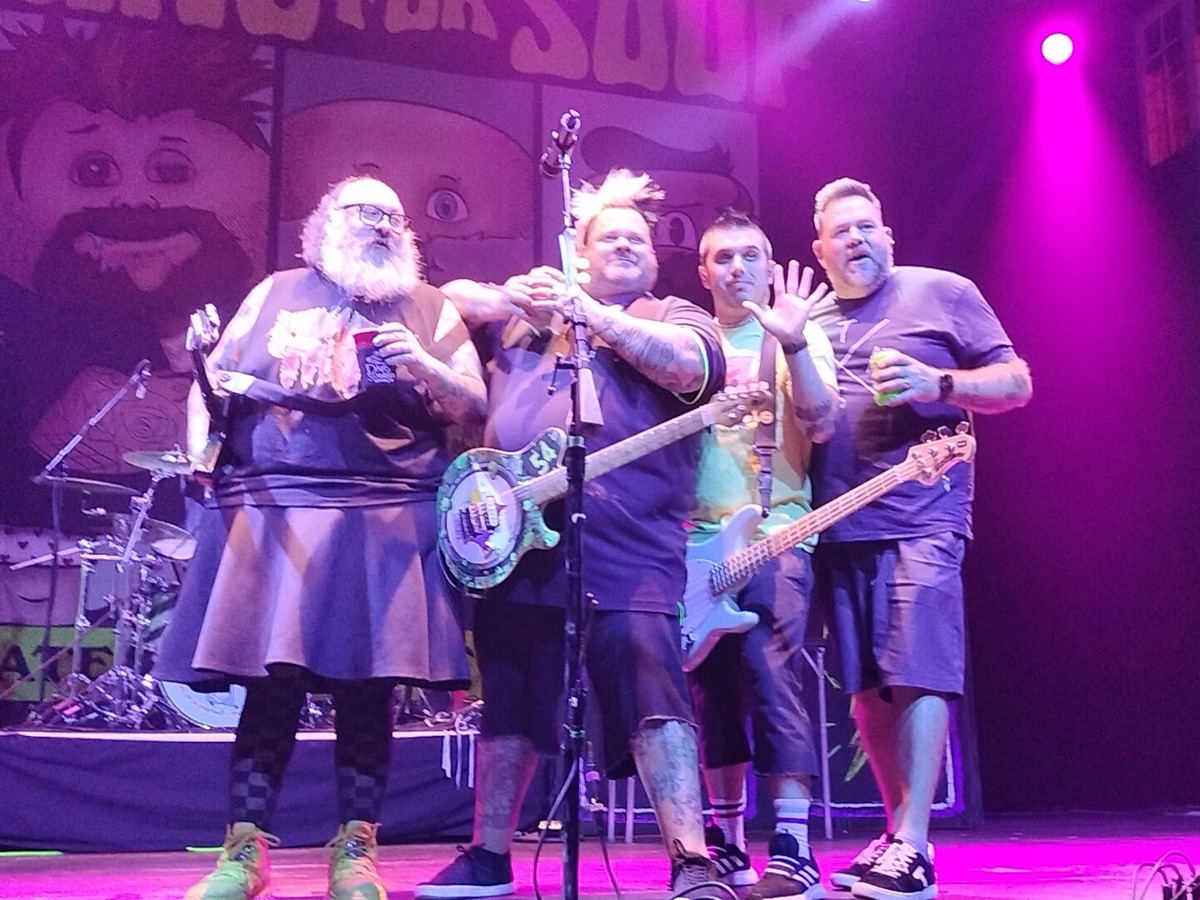 Save the date for an unforgettable evening of pop-punk shenanigans! The Texas foursome Bowling For Soup is going to light up the stage at the Irving Plaza on Sunday, 10th September 2023. The began in the 90s, quickly rising to pop-punk superstardom. With infectious tunes that stick in the head long after the end of the song, a fun and cheeky sense of humor, and the kind of energy that brings you into the moment, Bowling For Soup were bound to be scene legends.
The band's unique brand of music was born out of the shared love of punk rock and humor between four friends: Jaret Reddick, Chris Burney, Erik Chandler, and Gary Wiseman. Their first huge taste of success came in 2002 when their song Girl All The Bad Guys Want got them a Grammy nomination. This was the single that propelled them to international fame and made them a household name among pop-punk lovers. Since then their fame has only multiplied with more smash hits like 1985 and High School Never Ends.
Bowling For Soup's lasting success is a testament to their ability to evolve and adapt their signature brand of nostalgia and humor to the times. Their electrifying live performances have seen them touring the globe, leaving fans humming their catchy tunes long after the concert ends.
In 2022, the band released their latest album, Pop Drunk Snot Bread, a further exploration of their classic sound infused with clear artistic evolution.
Irving Plaza, known for its intimate setting and superior acoustics, provides the perfect setting for Bowling For Soup's lively performances. It's the ideal venue to fully experience the band's explosive energy and hook-laden melodies.
Bowling For Soup's upcoming gig promises to be a delightful blend of nostalgia, humor, and high-quality pop-punk music. Their distinctive sound and energetic performances continue to thrill their devoted fans. Don't let this chance slip away, be part of an unforgettable musical experience. Get your tickets now before you miss the chance to be a part of the most fun show in NYC!