Irving Plaza | New York, New York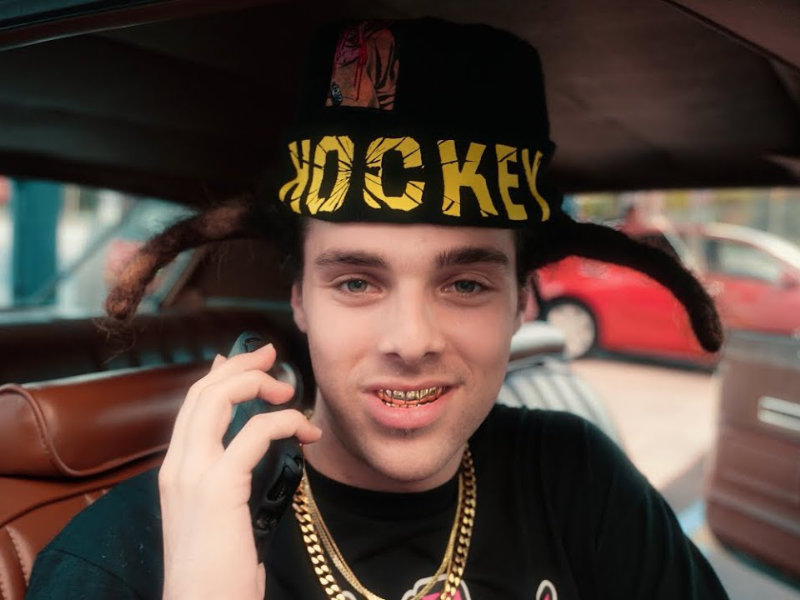 Yoooo!!!! Here's the deal: BLP Kosher is bringing one helluva tour called "The Dreidel That Never Stopped Spinning" to fans across North America. The South Florida native will be kickin' the whole thang off in Seattle, WA at Neumos on Sept 12th and will be makin' stops in major cities, including Denver, CO, Atlanta, GA, Chicago, IL, and Dallas, TX, before wrappin' it all up in a bow and shuttin' down Tampa, FL, at Jannus Live on October 28th. Somewhere in the middle, he is visiting New York for what will be one of the best shows he puts on during the trek at the Irving Plaza on October 12th 2023. It's safe to say that this viral sensation is sure to sell out the already limited tickets, but guess what?!?! You're in luck, 'cause we've got passes right here and now, and all you've gotta do is click the "GET TICKETS" button to reserve your spot.
BLP Kosher is making waves on the scene with his pretty out there hair style (which was given to him by his pal Charmane as a gift for a prayer he said) and, of course, amazing music. The dude's lyrics are 'xactly on point, with off-the-wall metaphors and clever wordplay that keep listeners hooked, all while representing his Jewish faith which has become an important part of his identity.
That's the beauty of hip-hop culture: it embraces diversity, which in turn allows artists like BLP Kosher to express their unique identities and views. While his hairstyle is trendin' on social media, his fans also get a taste of a totally different kind of sound, pullin' from influences such as Kodak Black, Eminem and Lil Wayne.
From South Florida and with two albums released, BLP Kosher (2017) and The Magic Dreidel (2022), he has entertained countless fans with his word play. He is also no stranger to touring, having done it extensively, and now he is back at it again for the "The Dreidel That Never Stopped Spinning tour."
He's already making legendary moves; take, for example, one of his most recent releases, "Special K," which hit 1 million views in only 11 days on YouTube, or Mazel Tron, and "Jew on the Canoe," some of the most insanely catchy songs of the year, all of which have helped him raise his profile to the stratosphere. As a matter of fact, his videos are found with comments along the lines of, "He can really rap" and "I can't wait to see where his career goes."
BLP Kosher's music not only entertains but also serves as a blending between hip-hop and Jewish cultures with funny yet thought-provoking rhymes that culminate in a positive message of hope and resilience. Y'all really can't afford to miss out on any of this action and you gotta check his ish out when it passes through because there is nothing else like it. So why are you still hangin' around? Get it done now and save yourself the heartache of missing out!!!