Irving Plaza | New York, New York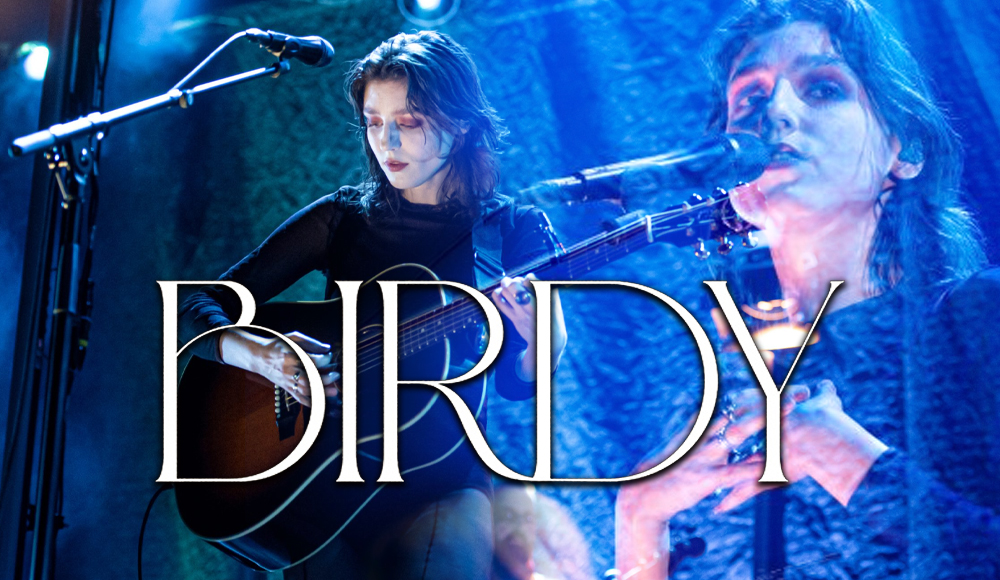 Having blessed airwaves with her emotional rendition of Bon Iver's "Skinny Love", Birdy is taking her loving fans into paradise, teasing the release of her upcoming album. Announcing a set of US shows this fall, the acclaimed English singer-songwriter is hitting the stage at Irving Plaza on Friday, 20th of October this year. Her new LP "Portraits" comes out this August. The upcoming record will feature her back-to-back new singles this year, "Raincatchers", "Heartbreaker", "Your Arms", and "Paradise Calling". Having mastered the art of making anyone feel the emotion she exudes in every note, Birdy's new record is a promising blend of indie folk and pop sonic character. "Paradise Calling" sends funky pop-rock energy that'll surely get you on your feet. Showcasing a new chapter in her journey as an artist, we're stoked to see what "Portraits" has in store. So, don't miss out on Birdy's newest record live on stage by booking your tickets now!
Set to release her most explorative and ambitious record to date, Birdy has mastered the craft of making listeners feel - what they need to feel. Kicking off her career with a cover that she made her own, the "Skinny Love" cover artist soon became an acclaimed name in the folk-pop and stripped-back scene. Dropping a handful of new singles this year, her fifth studio record "Portraits" is coming out on August 18th.
Following her big release, the woman marked a series of shows in celebration. This includes a trio of US stops, including a magical night at Irving Plaza on October 20th. Best known for her intimate shows and soothing vocals that can soar high, Birdy is bound to defy expectations as she performs her newest album, "Portraits".
Giving fans a taste of what to expect through "Raincatchers", "Heartbreaker", "Your Arms", and "Paradise Calling", by now you've heard her growth and maturity as she takes on new grooves on lyrical depths in her new tracks. Following her 2021 release "Young Heart", Birdy's fifth LP is said to present "a new chapter and confident change in direction for an artist."
This time around, especially with "Paradise Calling", Birdy shares an unseen funky and upbeat side to her intimate artistry. "I wanted to make something that was for the stage and felt powerful," she told Songwriter Universe in an interview. "It's a mixture of electronic and acoustic, and I really love those coming together."
Stoked to present a new side of her in "Portraits", Birdy shares that she's captured different life moments that inspired the name of her upcoming record. "The record is called Portraits because I've captured different moments in life and examined how I've felt about them over the past year, and how my feelings have changed," she told Songwriter Universe.
Known for her heart-wrenching covers and original masterpieces, Birdy never fails to share every emotion with every listener. Her tracks "People Help the People", "Wings", "Keeping Your Head Up", "Words as Weapons", "Surrender", "Little Blue", and many more have definitely sent tears across the globe.
From covers and straight to heartfelt originals, Birdy pretty much became a go-to for tracks that strike the soul. This time around, she's switching things up. "I felt like I was on a mission on this record," she told Variance Magazine. "So this record was quite empowering for me to be in control of that process and to do it because I wanted to do it. So I guess that feeling of empowerment and peacefulness is what I take from the record, and, I hope other people feel that."
Driven and empowered, Birdy is stoked to share this energy with all of her fans. Portraits might come as a shocker with its new attitudes, but it's definitely a heartfelt and empowering record written by the master of striking the feels. So, as "Portraits" makes its way to the live stage, make sure to save your spots at the show by booking your tickets now!