Irving Plaza | New York, New York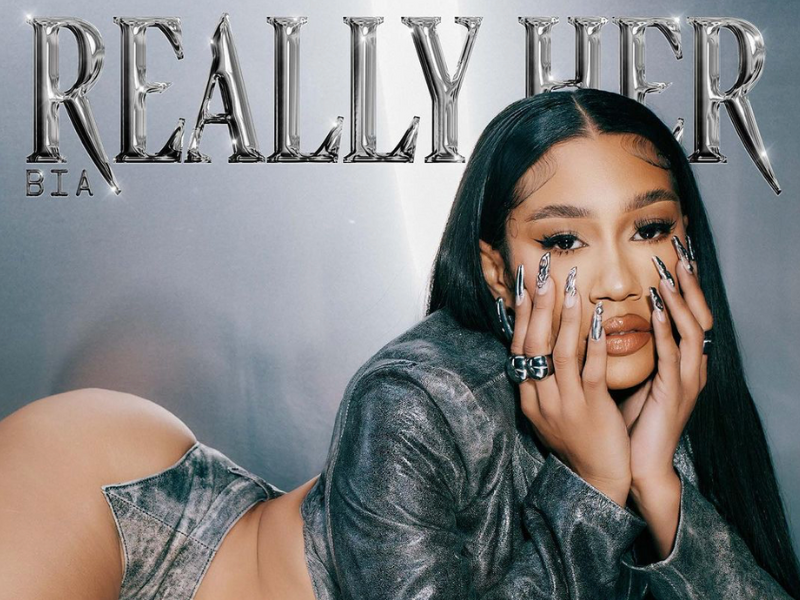 BIA recently dropped her long-awaited EP 'Really Her,' and the Massachusetts-born artist is proving that she's coming to dominate the female rap scene. She's been rolling since her 2021 viral hit 'Whole Lotta Money,' and she hasn't stopped there.
In conjunction with the release of 'Really Her' is a 12-city US tour! She's gearing up for the trek across the US, including an exciting New York City stop! This is your chance to catch the dazzling rapper live as she performs hits from her latest album, including 'LONDON' and 'MILLIONS.' Catch her live when she lands at the Irving Plaza in New York on Monday, the 16th of October, 2023.
Join the wildest event this fall and grab your tickets to BIA's Really Her Tour right now! Tickets are on sale right now, and they're selling fast. If you want to see the show, click 'GET TICKETS' as fast as you can!
The world is filled with rising female rap artists right now, and BIA's at the top of the list. Ever since her debut EP 'For Certain' in 2020, she has proved that she deserves a spot in the charts. The EP quickly rose to the Top 40 of Billboard's Top R&B/Hip-Hop Albums chart and earned her all the attention she deserved. Following its success, BIA released a deluxe version that featured collaborations with Sevyn Streeter, G Herbo, and Nicki Minaj.
This year, she's claiming her sport at the charts once again with the release of 'Really Her.' The long-awaited album has been on the lips of many, and the single 'Millions' has been teased by BIA months prior to its release. She shared some insights on her thought process when creating the album in an interview with The Cut.
She said, "I work on a lot of songs, and I wanted this to be an elevated version of what For Certain felt like. For me, that project was the first time in my life and my career where I really felt super-sure of myself, like 100 percent about everything. I was like, 'You know what? I'm stepping into it. I don't need validation from anyone.' This is me. This is what and who I am."
She also added: "So with this project, REALLY HER, I struggled on finding a name that resonated with me, but I would always randomly say, 'I'm really her' or 'Oh, I woke up her again today. It's me.' I would always say it, and one day, it just clicked. I had so many other names, but I felt like this was the next step of For Certain because for certain, I'm really her — now I'm really in it. You can't take me out."
Following the months from the release of 'Really Her,' a collaboration with EDM wiz Tiësto and 21 Savage called 'Both' was also unveiled. Right now, BIA is prepping for her upcoming Really Her Tour, and saying that she's ecstatic would be an understatement. The tour is taking her across 12 cities, including an exciting stop in the Big Apple. Join the party when she lands at the Irving Plaza on the 16th of October, 2023!