Irving Plaza | New York, New York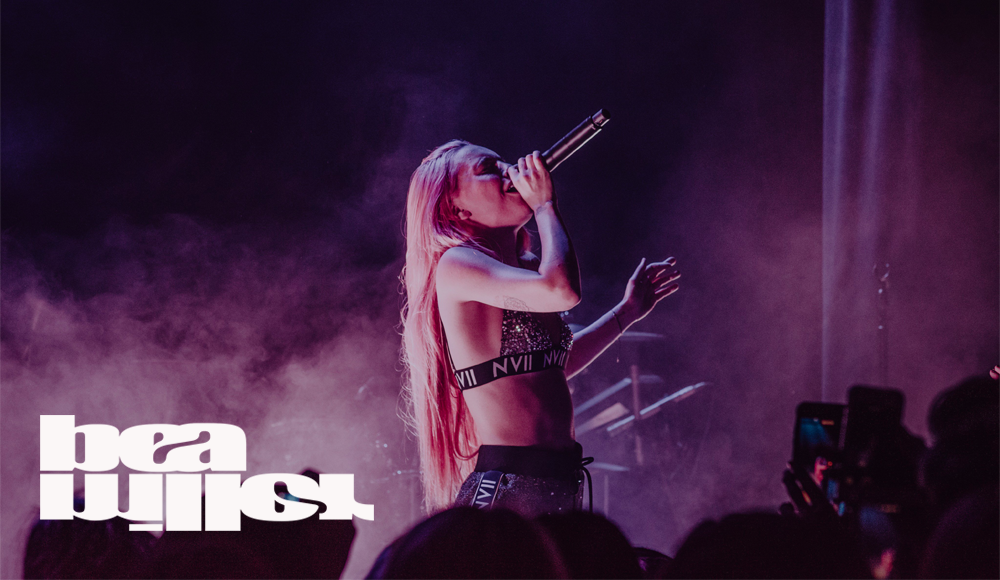 One of this generation's hottest rising stars, Bea Miller, is launching a new era. Dropping a set of new singles over the past year, The X Factor alumnus is switching things up with her new Gauche Tour, kicking off as winter starts creeping in. Following the release of her newest feature, "Yours," with Sueco, she's all set to embark on her new sonic journey. Part of the Gauche trek is a special show at Irving Plaza on a chilly Saturday, the 2nd of December. Her newest hits, "Lonely Bitch", "Cynical", "Jealous of My Friends", and "This Call is Coming From Inside the House", are definitely bound to heat up the air as she sings her heart out. Though word of a new album is yet to be heard, her new music definitely hits the spot. As always, a show by the "feel something" hitmaker will definitely send all the feels, so expect a packed night of souls longing for her lyrical tales' healing powers. Book your tickets now.
Bea Miller is one of this generation's rising megastars. With over 1.8 billion streams to date, at the age of 24, she's definitely the next big thing. Going viral for her 2020 hit "feel something" in the midst of an age of longing in a global pandemic, her lyrical tales ooze with relatability and heartfelt emotion. This time around, her life journeys continue to be avenues of hope for people who share the same sentiments. Her newest hits, "Lonely Bitch", "Cynical", "Jealous of My Friends", and "This Call is Coming From Inside the House", definitely hit the spot.
Though word of a new album is yet to be heard, Bea Miller is shaking things up with an intimate set of shows this winter. The "Gauche Tour" will take her across key cities, including this stop at NY in Irving Plaza on December 2nd, before wrapping up on December 15th in LA.
Miller's career kicked off when she finished in ninth place on The X Factor US. Winning hearts since her "Cowboy Take Me Away" audition piece, the singer went on to become a crowd favorite right before the end of her X Factor Journey in the Final Showdown. In 2013, she signed a record deal, promptly kicking off her own career in music. Her debut EP and single "Young Blood" marked the start of pop domination.
With a slew of hits amidst finding her way across the shift from being a teenager to an adult, the singer parted ways from her label and founded her very own, Gauche Records. "Lonely Bitch" marked the start of her newfound journey of independently releasing music under her own terms. The single introduced her angsty side, with '90s and early 2000s alt-rock vibes ruling the stage.
The single marks the first page of her twelve-part visual compendium, BEA MILLER'S CABINET. In March 2023, she released "jealous of my friends" as the third installment to the aforementioned upcoming album. Showcasing her vulnerable and emotive sides, fans couldn't help but tear up and relate to her life tales.
"'Jealous of my friends' is a song I was honestly a bit hesitant to release," Bea shared in a statement. "Nobody wants to admit that they feel anything but proud and excited for their friends when they accomplish or experience great things. I think though, that it's only human nature to grapple with pride and jealousy every once in a while, and I'm hoping that if people relate to this song, they'll be a little bit less hard on themselves for it, knowing they're not the only one."
On a non-stop journey of her artistic evolution, Miller's been showcasing sides of her artistry unseen. She definitely has a multitude of stories to tell, and big surprises are coming everyone's way. Don't miss out on her very own Gauche Tour by booking your tickets now!