Irving Plaza | New York, New York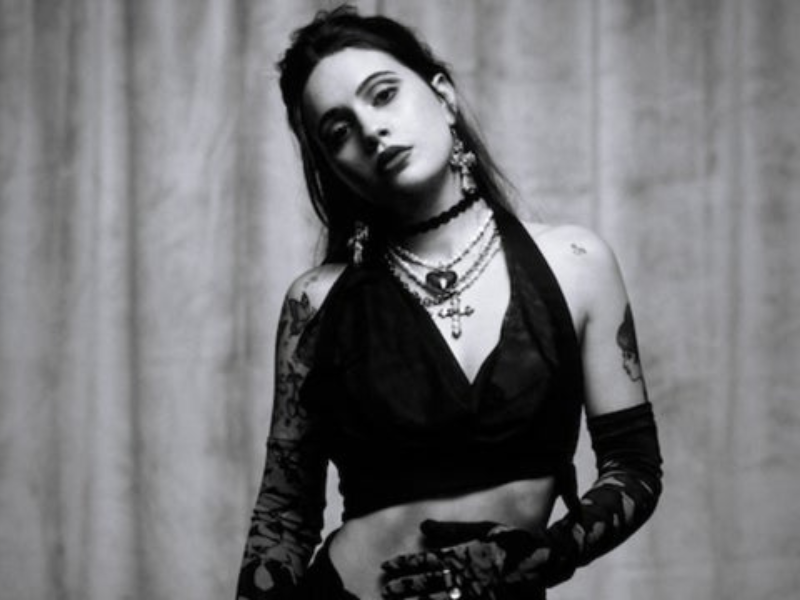 Pop girlies rise! The singer-songwriter Bea Miller just announced an all-new tour and it's going to be a wild ride. The gauche tour is taking her to 8 cities across the United States, including a highly anticipated stop in the Big Apple. If you've been dying to catch her live, now is finally your chance!
Bea Miller is bringing the gauche tour to the Irving Plaza on Friday, the 1st of December, 2023! When this happens, she's going to be performing some of her most recent releases, so you better be sure to be there! Tell all your friends about this show and start making plans now.
Tickets to Bea Miller in New York City are on sale right now. You can purchase tickets right here by clicking 'GET TICKETS'! Remember to secure your spots as early as now because tickets are selling super fast!
Bea Miller is a name that's been around in the industry for over a decade. This talented American singer and actress made her debut in the spotlight when she was just 13 years old on season two of The X Factor (US). While she didn't take the crown, her star was on the rise.
Bea went on to sign with Hollywood Records and dropped her debut EP "Young Blood" in 2014. But that was just the beginning. Her first full-length album, "Not an Apology," hit the airwaves on July 24, 2015.
In 2016, she unleashed the hit single "Yes Girl." The following year, Bea treated us to a trio of EPs: "Chapter One: Blue," "Chapter Two: Red," and "Chapter Three: Yellow." But she didn't stop there. These EPs, along with five extra tracks, became her second studio album, "Aurora."
Bea's music journey continued with a bang in 2018 when she joined forces with NOTD for the chart-topping single "I Wanna Know." It was a hit in Australia, Belgium, and Norway. She kept the hits coming in 2019 with singles like "It's Not U It's Me" featuring 6lack, "Feel Something," "Feels Like Home" with Jessie Reyez, and "Never Gonna Like You" with Snakehips.
In November 2019, she took her music to the next level by signing with Olliebear Records and Create Music Group. That paved the way for the release of her sassy single "That Bitch."
In October 2020, after the surprising success of "Feel Something," Bea made a return to Hollywood Records with the catchy single "Wisdom Teeth." And to top it off, she dropped the EP "Elated!" on October 23, 2020. Bea Miller sure knows how to keep the music scene buzzing!
Now, she just dropped her latest single "Yours" with Sueco, and it's as fantastic as always. Following the reveal of the new track, she announced an upcoming tour too! It's produced by Live Nation, and it's taking her to 8 cities across the US. It's a short one kicking off in November 2023 and ending in a month. So, if you want to catch her live, you must know that tickets to her shows are limited. Secure yours before it's too late!