Irving Plaza | New York, New York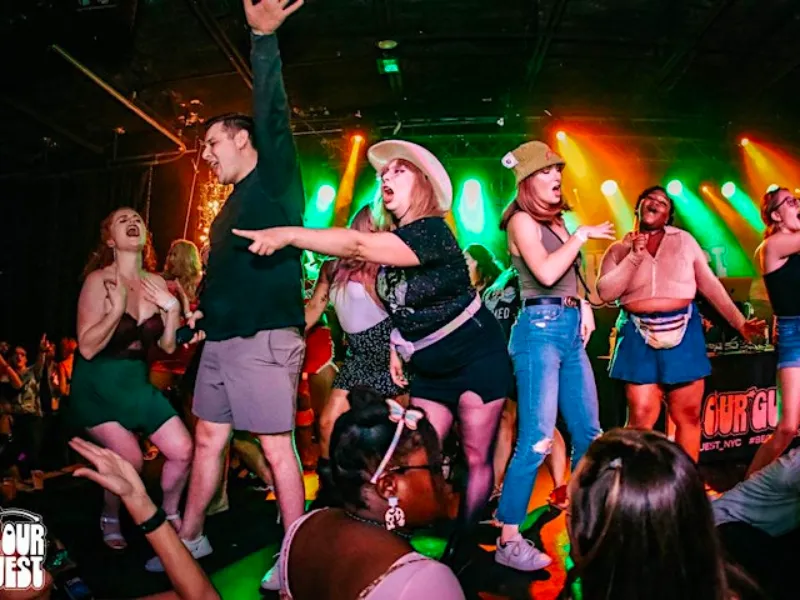 Get ready because Be Our Guest: The Disney DJ Night is coming back to New York City! This touring DJ dance party is for all the adults who can't seem to shake the magic and love of Disney. With a show featuring 90s and 00s classics like Lion King and Hannah Montana, this is a party that's going to have you singing and dancing all night long.
Be Our Guest: The Disney DJ Night will be live at the Irving Plaza on Saturday, the 20th of January, 2024. Brace yourselves for a unique event filled with themed cocktails, audiences members in costume, and all your favorite throwback hits! So, tell all your fellow 90s/00s kids that you're all coming to attend this party!
Secure your tickets to Be Our Guest: The Disney DJ Night in New York City today. Tickets are on sale right here and if you want your shot at attending the show, you need to reserve your spots right now. Hit 'GET TICKETS' before it's too late!
"YOUR FAV DISNEY THROWBACKS + A FULL BAR = A MAGICAL PARTY!" Be Our Guest raves on their Facebook page.
Get ready for a blast from the past with Be Our Guest – the ultimate Disney-themed DJ dance party for adults! Picture this: 90s and 2000s classics, think Lion King vibes and jamming to Hannah Montana – it's a nostalgia overload.
This touring party is hitting cities nationwide, bringing DJs who'll be spinning the very hits that formed the soundtrack of your childhood – from Disney classics to those unforgettable Disney channel original movies.
There's going to be themed cocktails to keep the vibes high, folks decked out in costumes, and here's the kicker – you might just find yourself on stage, belting out your favorite Disney anthem!
So, if you're all about reliving those golden childhood moments and shaking a leg to the tunes that shaped your Disney-filled days, this is the party for you. Don't let the opportunity pass to dance the night away with fellow Disney-loving adults who share the same nostalgic beats.
For people in New York City, it's time to get hyped up because Be Our Guest is bringing the ultimate rave party to the Irving Plaza! Whether you're looking to dance the night away or just vibe to some classic tunes, this is the place to be. The beats of Disney classics are going to hit hard, and you know it's going to be a blast. It's like a 'Circle of Life' moment – everything leads back to your favorite Disney jams!
Get ready for a night that'll revive your inner child. The Disney DJ Night promises to bring the magic of the happiest place on earth right to our city. From "Under The Sea" to teen anthems from Hannah Montana, Jonas Brothers, Britney Spears, Demi Lovato, and more – it's going to be one wild, nostalgic ride.
So, mark the date on your calendars because it's all going down on the 20th of January - the perfect way to kickstart the year! Secure your tickets today!