Irving Plaza | New York, New York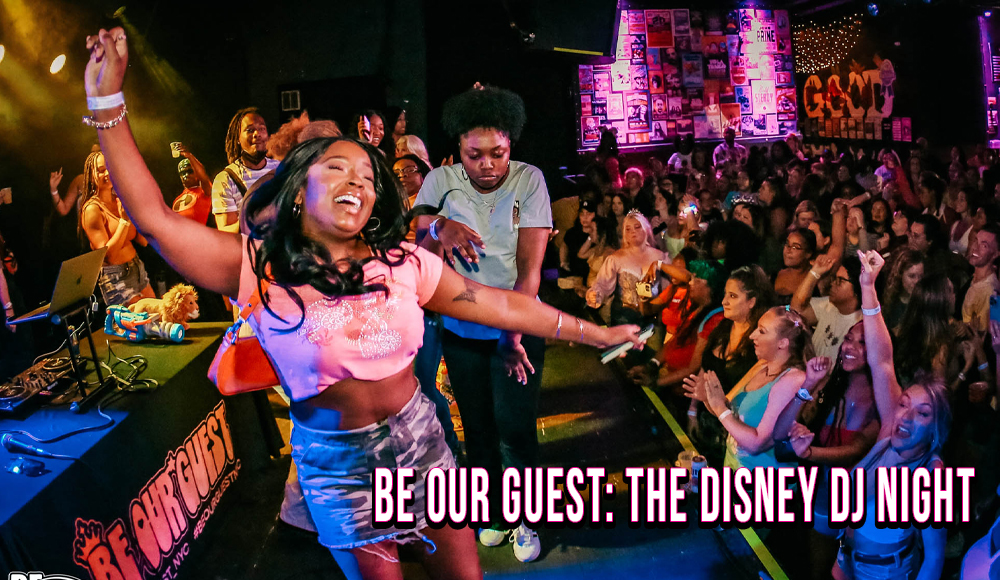 Calling all Disney lovers! If you've been looking for a night of endless Disney classics and hits from the '90s and 2000s, look no further, BE OUR GUEST! The acclaimed group of DJ-led theme parties is bringing its classic Disney DJ Night to NYC. Stopping by Irving Plaza on Friday, September 1st, party-goers can expect to hit it hard on the dancefloor as everyone lets it all go. As the sun goes down, the magic is set to turn everyone up. Playing crowd-favorite classics from Britney, Miley, Jonas Brothers, and Demi Lovato, along with enchanting mixes of "Circle Of Life,", "Part of Your World", "Under The Sea", and many more, it's definitely gonna be a wild night. So, get yourself ready to be all boozed up and flex those sick dance moves as The Disney DJ Night brings out the wild Disney kid in everyone. Book your tickets now!
One of the nation's hottest rave parties is coming to town! Hitting the dancefloor in NYC, BE OUR GUEST is bringing its acclaimed Disney DJ Nights to Irving Plaza. Whether you're bound to get boozed up or simply rave to your favorite classics, its hard-hitting sets of Disney bangers are bound to turn your energy on. Like the 'Circle of Life, everything just goes back to your favorite Disney hits.
Definitely set to heal and cheer up your inner child, The Disney DJ Night will surely make you feel the magic the happiest place on earth has brought over the past decades. From classic movie hits "Under The Sea" and "Circle of Life" to teenage bops from Hannah Montana, Jonas Brothers, Britney Spears, Demi Lovato, and many more, everyone's up for a wild night.
Who knew these bangers would soon find their way to clubs and rave parties?!?
"Sip on specialty cocktails and sing along to everything from Lion King to High School Musical all night long," the rave's promoters share on Facebook.
Everyone's also invited to wear their hottest costumes and serve your best Disney looks with the crowd! Scroll through TikTok and you'll get what we mean. From princesses and Cheetah girls singing their hearts out to High School Musical bops, it's an experience like no other.
Get ready to unlock and relive childhood memories by dancing the night away with some booze and neon lights. Growing up with iconic bangers that new generations just can't match, '90s and 2000s kids all-grown up are bound to party hard with BE OUR GUEST.
We bet you'll be making new friends as your gang dances the night away to 'The Best of Both Worlds! Just as Hannah Montana sang, your inner child and party-hard adult selves are up for some fun!
Get ready to experience a rave party like no other. A night that's set to bring unforgettable memories. A moment where you'll feel free from life's cares once again. It's all happening at BE OUR GUEST's Disney DJ Night. Don't miss out by booking your tickets now!