Irving Plaza | New York, New York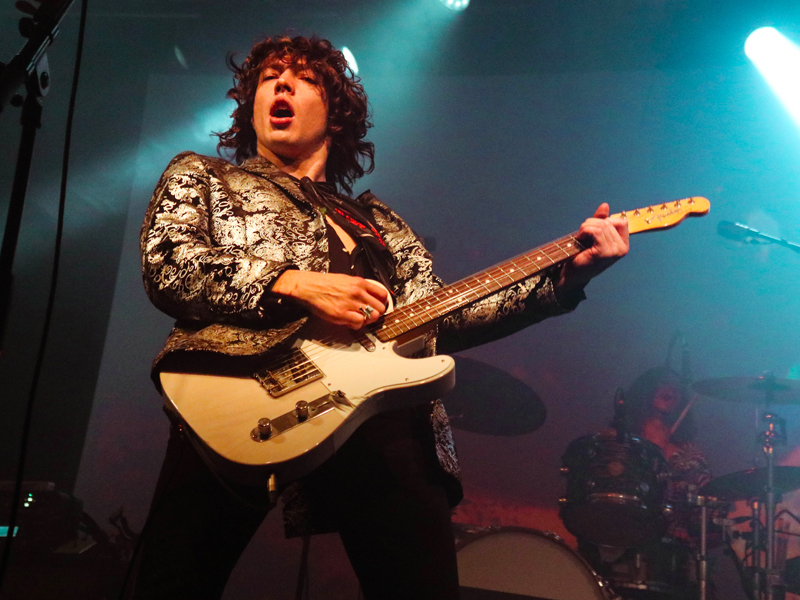 Tuesday night is a Golden night this October 17 at the Irving Plaza as the British singer-songwriter Barns Courtney brings his Supernatural World Tour to New York City. The "Fire" hitmaker will surely set the Irving Plaza stage on fire with his high-octane performances, powerful vocals, and career-defining songs that will excite every fan. The atmosphere will be filled with Glitter and Gold as the enigmatic hitmaker will offer the crowd nothing but the best performances. Invite your concert buddies, secure your tickets early, and together, sing along to the hits "Golden," "Supernatural," "99," "Glitter and Gold," and "Hollow," among many others. Feel the warmth of Irving Plaza's intimate atmosphere together with like-minded fans as you immerse yourself in the powerhouse vocals and heart-pounding performances of the one and only Barns Courtney. Tickets are now available, and you can get yours here by hitting the "Get Tickets" link. Get $5.00 off your first purchase when you subscribe to our newsletter. Get yours now before they run out.
Barns Courtney is an English alternative rock sensation best known for his atmospheric and moody tunes. Courtney's style is likened to Ed Sheeran and Mumford & Sons' sensibility, fused. This distinct, familiar artistry brought him to mainstream success in 2015. With decades worth of experience in the industry, his discography has blossomed into an array of creative showcases. In his solo career, he has come out with two studio albums, two Eps, and 14 singles.
Barnaby George Courtney was born in Aylesbury, Buckinghamshire in England. However, they moved to Seattle right after he turned four. They stayed there up until he was 15. Growing up in the heart of Seattle, he was exposed to the rock scene.
By the time he was 15, Courtney had established a band named SleeperCell. It slowly took off, and it offered him the chance to receive a record deal. He then became the frontman of the indie rock band Dive Bella Dive while he was 19. However, a series of unfortunate events occurred, leaving Courtney struggling to finance their band. Their contract with a record label was terminated. As a result of this, he worked multiple jobs to keep himself afloat. This left him discouraged. The pressure then came heavy. His family and girlfriend wanted him to give up his career. But the idea of giving up angered him. This pushed him to release more songs, which were heavily inspired by his struggle and determination. He then struck gold when his song "Fire" became a hit and was included in the soundtrack of the movie Burnt, starred by Bradley Cooper.
The alt-rock musician's solo career began in 2015. His debut song was "Glitter & Gold," which topped the UK Spotify Viral chart. This was followed by his breakout song "Fire." In 2017, his debut album, "The Attractions of Youth," came out. It reached the top ten of the US Top Heatseekers. Following this release was his sophomore "404." Coming out in 2019, it peaked on many charts, including a top three spot in the US Top Heatseekers chart.
Barns Courtney headlines his Supernatural World Tour THIS YEAR. One of his stops is at the Irving Plaza on October 17. Catch him there! You can get tickets through this page's "Get Tickets" icon.