Irving Plaza | New York, New York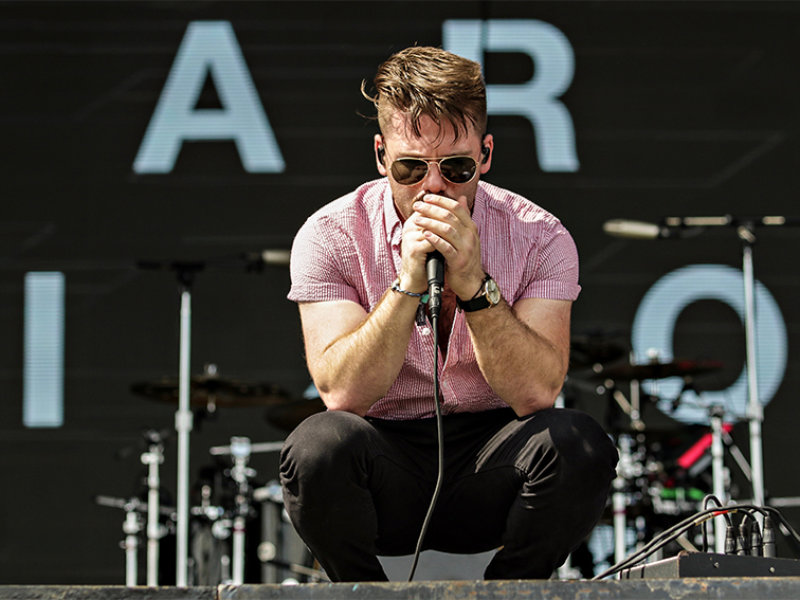 A R I Z O N A have just announced a brand new tour, "LIVE FOR A NIGHT." The electro-pop sensation will be visiting 23 cities, and they're getting the trek started off at Bluestone in Columbus on October 10 and wrapping up the proceedings at the Irving Plaza on November 14, where this event will be. Known for taking the genre on a rocket ship ride to the top, they will thrill audiences with their awesome showmanship and just-in-credible music. Fans are already gearing up for this one, which will be the hottest part of the tour, by grabbing their tickets right here and now. You can do so too, but you've gotta be quick off the mark if you wanna be one of the lucky few that get to enjoy these guys live... so click that "GET TICKETS" button before someone else beats you to it.
Having just finished touring with Quin XCII on his awesome "The People's Tour," A R I Z O N A is hotting things up with their "LIVE FOR A NIGHT" tour. The trek continues on the heels of their brand new self-titled third album with a brand new single, "Moving On," released earlier this year, which they followed up with "Dark Skies" and "Die For A Night."
Having achieved over a billion cross-platform streams, A R I Z O N A, made up of Nathan Esquite on guitar, David Labuguen on keys, and Zachary Charles on lead vocals, have been taking the genre to new heights with their positive energy, thrilling musicianship, and innovative lyricism.
The three companions come from diverse backgrounds, but what they share is a unique bond and a skill set unlike any other. Having worked in broadcast, IT, post production, and artist development, they gained the tools necessary to go out on their own journey, which they started when they signed with Atlantic Records in 2016 and released several singles, like the non-album hits "Let Me Touch Your Fire," "People Crying Every Night, and "Where I Wanna Be."
Their debut album, "Gallery," which peaked at 143 on the Billboard 200, was released in 2017 and also had the RIAA Gold certified smash "Oceans Away." Moving on, they released "Asylum" in 2019, which included fan favorites such as "Nostalgic" and "Freaking Out." Now on their third studio recording, fans cannot wait to see how it evolves.
A R I Z O N A have changed the soundscape with their brand of alt-pop, making them a standout in the genre. They've toured alongside some of the best at sold out concerts. Fans are in for a treat, as not only has the band released brand new music after a four-year hiatus, but they are also on a headlining tour across North America. Grabbing your tickets right here is a must, as they won't be around for long, so why wait? Get it done now and be ready for the concert of the year with the rest of the fans.