Irving Plaza | New York, New York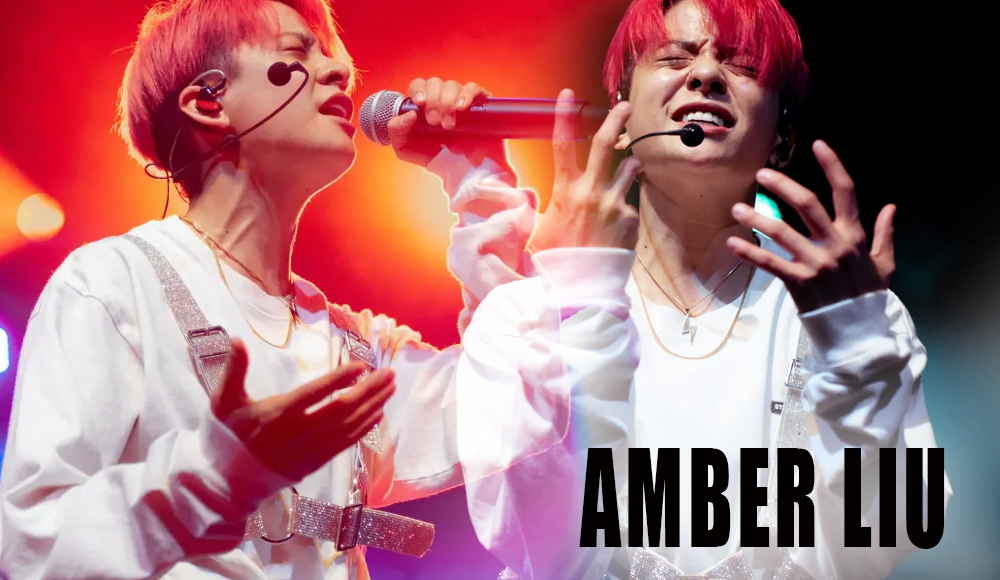 No more sad songs! The world-renowned pop singer, Amber Liu, embraces her truest self with her newest record. Officially launching her solo debut in 2015 with "Beautiful", the world-renowned pop star is hitting the stage, in support of her newest release, "Z!". This time around, the singer's done with all the heartbreak and sad songs it brings. Proudly exclaiming 'No more sad songs tonight in her newest era, she's taking it all out on stage, coming to you live right at NYC, setting foot in Irving Plaza on Friday, 26th of January as the new year kicks off. From her solo hits, crowd favorites, and newest bangers, she's assuring that no one's leaving with sad songs tonight. From "Paradise" and "Bad Decisions", she ain't letting anyone bring her down. As the superstar sings her heart out across the world, make sure to be part of Amber Liu's massive trek by booking your tickets now!
No more sad songs tonight! Dropping the endgame to her trio of releases following "X", "y?", and "Z!", Amber Liu just dropped her newest single, "No More Sad Songs", proudly embracing her truest self, a creative superstar at her core. Hailing from California, the singer embarked to South Korea to become a trainee at SM Entertainment before debuting as a member of "fx" in 2009. Having gone through thick and thin across K-Pop's eccentric scene, she's mastered the art of creative expression - something she greatly values in her solo career.
In a conversation with CLASH, Liu shares how she likens her creative process to the thoughts of a particular director who shared that all these advanced equipment and graphics are for nothing without an authentic story. "The storytelling aspect of it is the most important, and I agree with that a lot," she shared. "So I've been trying to take my art and my music in that direction... But yeah, definitely people around me inspire me, hearing their stories. I've definitely written songs about my friends' stories and like my take on their stories, so yeah, it really comes from everywhere from anything."
Inspired by everything that goes around her world, Amber Liu is definitely an artist whose craft speaks volumes of her desired stories and feelings. Embarking on her life's new era, everyone's surely on the lookout for new material from the star. "No more sad songs was kind of the kickoff, and yeah, there's a lot more music coming soon," she told CLASH. "I feel like this upcoming I guess I would call it an album is very different from the things I've released before."
Though her music largely revolves around pop, she's hinted at exploring new sounds in her upcoming project. She largely emphasizes that her new songs are centered on what she's feeling at that very moment. With pop ingrained in her system, Liu's upcoming release is definitely something to watch out for. Who knows what big surprises she could throw in?
This time around, she's released 3 new visualizers, serving a taste of what to expect in the coming months. Her newest release, "HARDER", served fans with a pleasant surprise, a track featuring her long-time friend Jackson Wang alongside YULTRON. Re-shaping her previous collaboration with the star for "EASIER", Liu surely highlights her journey towards authenticity and self-discovery in her new string of singles which include "ILY" and "Can't Go Yet".
With a massive new era coming right up, hold your breath for even more surprises by the one and only Amber Liu. In the meantime, make sure you're part of the show in NYC by booking your tickets now!