Irving Plaza | New York City, New York
This summer, Latin music fans can look forward to an amazing season! Celebrated Mexican pop sensation Alek Syntek is coming to the U.S. for a highly-anticipated run of 12 coveted dates! If you love Syntek's pop music staples, this is the perfect opportunity for you to experience the Grammy-nominated performer's biggest hits and fan favorites! This 2023, Syntek will be celebrating his 30th year in the music industry by covering his career-spanning songs, including "Duele El Amor," "Corazones Invencibles," "Intocable," "Sexo Pudor Y Lagrimas," and many more! On Thursday, 13th July 2023, Syntek's tour, titled 3D Ecadas, will be making its way toward New York City for a one-night spectacle at the Irving Plaza! The show will also feature special guest Fehr Rivas, known for his unique "rockmantico" tracks." If you love modern Mexican music, you should hurry and secure tickets now to see Aleks Syntek deliver his outstanding show at the Irving Plaza!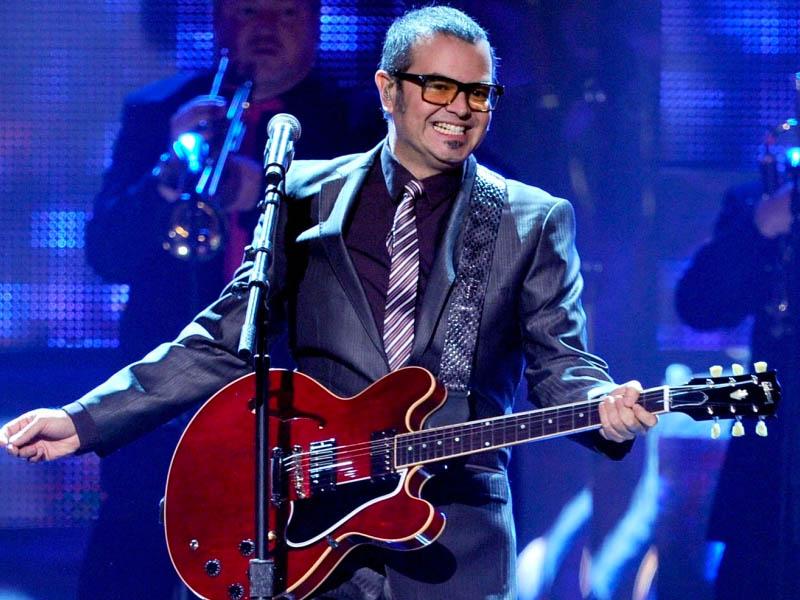 The highly-acclaimed singer Aleks Syntek is one of the most celebrated performers in the Latin music world. His three-decade career has produced four albums with his pop rock band Le Gente Normal and eight studio efforts as a solo performer. Syntek has also earned numerous accolades for his outstanding music. Over the years, the singer-songwriter has earned nine Latin Grammy nominations, a Grammy nomination, and won three Latin Billboard Awards. Besides music, Syntek also had a phenomenal film and TV career. During the '80s, he appeared on A Ciencia Cierta en el Canal, Chiquilladas, Mis Huéspedes, La Carabina de Ambrosio, and more.
By 1990, Syntek appeared on La Señal. That same year, he released his debut album with Le Gente Normal. The debut effort, Hey Tu! was released via EMI Music. Three years later, Syntek dropped his second album with the band, titled Más Fuerte de lo Que Pensaba. The record featured several notable hits, including "El Camino," the title track," and "Cuando Estoy." During the rest of the '90s, Syntek dropped two more critically-acclaimed records, Bienvenido A La Vida and Lugar Secreto.
During the 2000s, Syntek launched his solo career and released his solo debut album, De Noche en La Cuidad. The record sold over 70,000 copies, earning gold in his home country. In 2004, Syntek released his biggest hit, "…Duele El Amor." The song is spawned from his sophomore effort, Mundo Lite, which earned platinum in both Mexico and the U.S. Over the years, Syntek has dropped several more highly-regarded efforts.
In 2007, he released the sensational singe "Intocable," featured in his third effort LEccion de Vuelo. The album is Syntek's second album to earn gold in Mexico. Three years later, he released "Loca," the theme song for the hit Mexican telenovela Los Exitosos Perez. The song is featured in Syntek's fourth album, Metodos de Place Instantaneo, which earned a Latin Grammy nomination for Best Male Pop Vocal Album. In 2012, Syntek received his first Grammy nod when his self-titled effort was nominated for Best Latin Pop Album. Two years later, the singer decided to sign with Columbia Records and release his sixth solo effort, Romantico desliz. The album featured the mega-hit "Corazones Invecibles."
Catch Aleks Syntek deliver his career-spanning hits at the Irving Plaza by scoring tickets now before it's too late!