Irving Plaza Events | New York City, NY
Simi comes to Irving Plaza on Sunday, 23rd October 2022 as part of her first-ever North American tour. The Nigerian singer-songwriter recently announced dates for her "To be Honest Tour", which begins on 19th October and wraps up on 6th November. Along the road, she will play some amazing shows at famous venues across North America, including Chicago, Atlanta, Toronto, Seattle and more destinations. This is a moment that her North American fans have been waiting for. Considering this will be her first appearance as a headlining act, ticket demand is going to be pretty high. If you want to catch her live and enjoy some of her Afropop beats, make sure you get your tickets right now before they are sold out!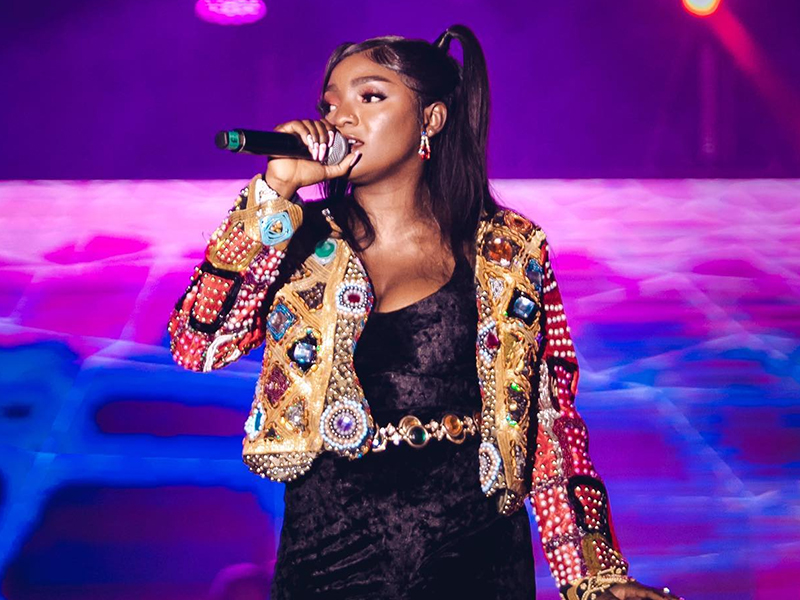 We call can't believe that Simi still has not toured the U.S, but at least it is finally happening. The Afropop, alt-rock artist, is set to play ten shows across North America as part of her 2022 @To be Honest Tour". Her fans have been pretty excited since the announcement was made on social media, and most of the shows are expected to be sold out in advance!
Simi began her career with her debut studio album in 2008. She began as a gospel singer and gained widespread attention after her 2014 single, "Tiff". Tiff received a Headies nomination in 2015 for Best Alternative Song and Simi came up with her second album three years later. "To be Honest" is Simi's fourth studio album and follows up her 202 EP release, "Restless II". To Be Honest feature 11 tracks and include features from Fave, Deja and her husband, Adeukunle Gold. The album came out in June this year to critical acclaim and became an instant fan favorite. Fans wanted to hear it live and finally, their wish has come true. If you're a Simi fan, this is a very special occasion with her first-ever headlining trek to North America. Grab your tickets right now and catch her at the iconic Irving Plaza on 23rd October 2022.